The implementation of Corporate social responsibility is an indispensable thing on the integration path of Vietnamese enterprises, because it brings benefits to businesses and society, especially the ability to enterprises and national competition, at the same time better enforcement of labor laws in Vietnam.
Businesses develop in sustainable direction always associate their development with take care for the community, people, and protect environment. Society attach much importance to attention of enterprises more and more, and this care also helps businesses have more advantages in market competition, which is chosen by many customers. But it also poses a great challenge about the difficulties of performing social responsibility at their company. Many shortcomings occurred in the process of implementing standards, problems that have not been handled properly between employees and employers. The BSCI is announced by FTA (Foreign Trade Association) as the core foundation that organizations and businesses in the supply chain must meet and comply with 10 labor requirements with commitment to step by step implementation in their supply chain. The BSCI reflects the most important international labor standards to protect the interests of workers such as: International Labor Organization (ILO) and other important statements of the United Nations, guidelines of the Organization for Economic Co-operation and Development (OECD) for multinational enterprises and the United Nations Global Compact.
Within the framework of the Graisea2 project, the aim is to improve the capacity and support businesses in applying and implementing responsible business, codes of conduct for sustainable and inclusive value chain governance. At the same time, training leadership skills for female staff and workers in the company to lead and change practices way towards responsible business. The ICAFIS organized a Capacity Building training and supported the review of the Business Social Compliance Initiative (BSCI) for South Vina Shrimp (SVS, which is one of business partner of ICAFIS in project Graisea 2). The course held at the office of the Southern Vina Shrimp on November 26, was foundation for the company to prepare for a certification audit in December, which to serve the export goods to foreign markets.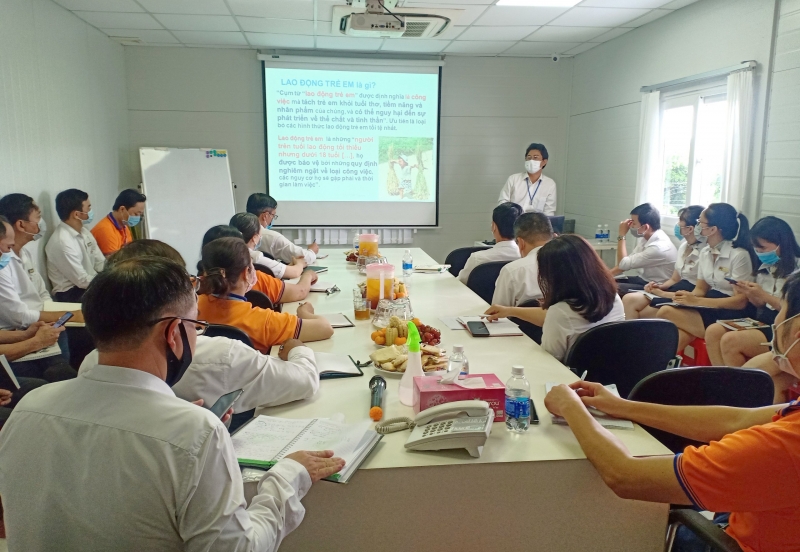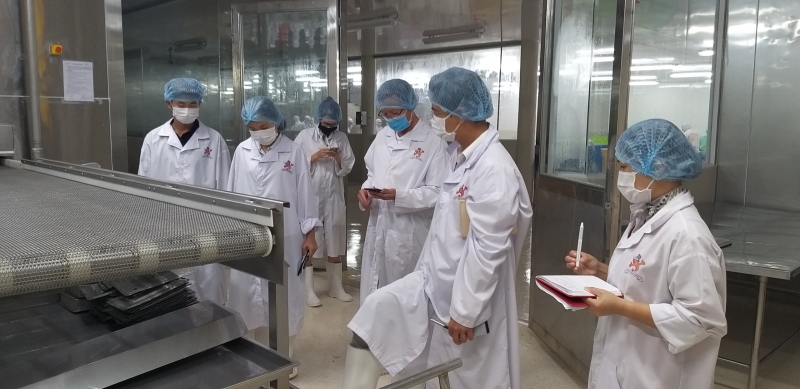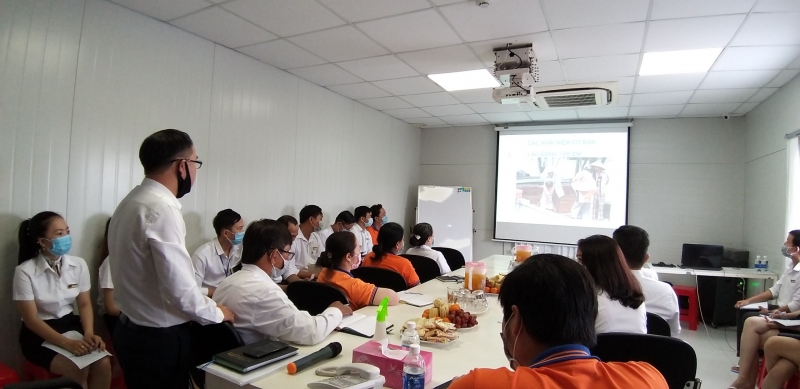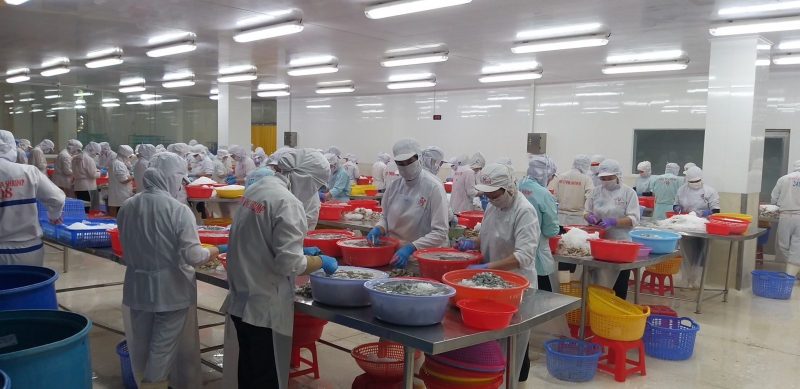 In addition to theoretical practice, the consultant went to directly the factory to check and guide the necessary remedies for the staff in each department, bets preparation for the pre-evaluation and the evaluation in December.
Ngoc Trang ICAFIS