In the meantime, the cost of raising tiger prawn per hectare is about VND8 million (US$350) and the profit reaches up to VND22 million (US$960) per hectare.
The data was revealed at a recent workshop held in Hanoi by the Directorate of Fisheries under the Ministry of Agriculture and Rural Development.
Phan Thanh Lam, deputy head of Research Institute for Agriculture No 2, said the data comes from a recent survey taken by the institute, with participation from 169 shrimp farms in three Mekong Delta provinces of Bac Lieu, Ca Mau and Kien Giang.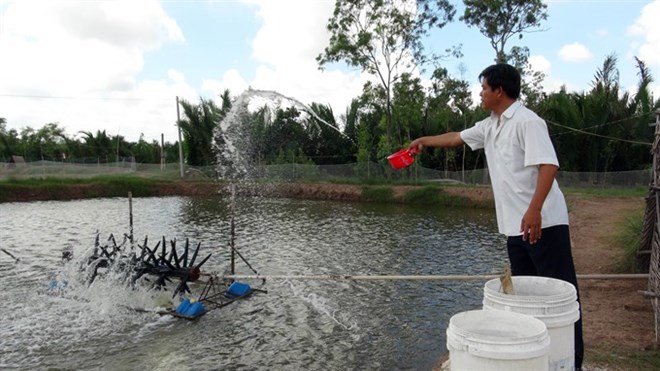 A farmer feeds his white-leg shrimp in the Mekong Delta district of Thanh Phu, Ben Tre Province
Lam said the survey was aimed to initially evaluate the economic efficiency and social impacts that the model of raising white-leg shrimp could bring to the agriculture sector and local breeders so that authorities could make a long-term plan to develop white-leg shrimp's cultivation in the delta.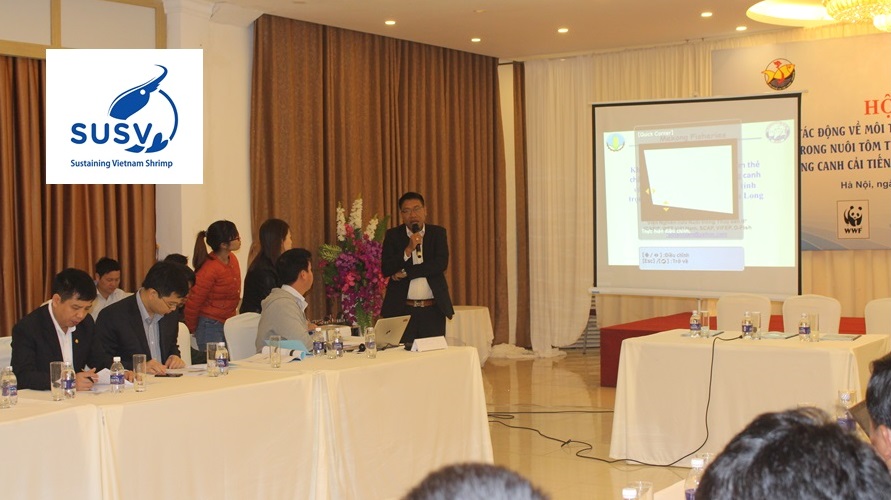 The survey's results also pointed out local breeders were found lacking of techniques to prevent their shrimps from diseases as well as farming techniques. Some households were found to let white-leg shrimp escaping from farms to the environment, causing worries about its impacts on biodiversity, he said.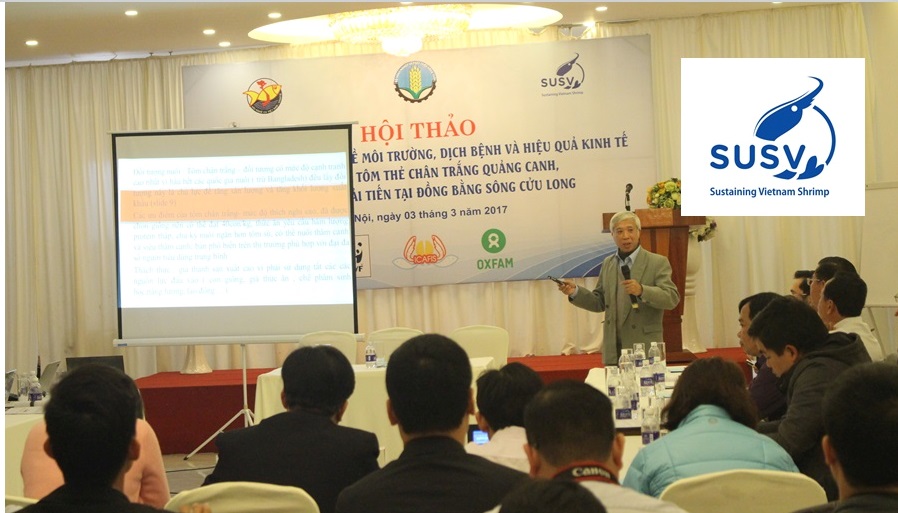 Le Thanh Luu, head of International Collaborating Centre for Aquaculture and Fisheries Sustainability said the period to raise white-leg shrimp was shorter than to raise tiger prawn. The white-leg shrimp were thought to be easy to sell in the market, suitable with the majority of consumers than tiger prawn.
However, breeders faced some challenges when raising white-leg shrimps. For example, its production cost was higher than the production cost of tiger prawn.
Additionally, breeders would get the highest pressure of competing with foreign countries because all shrimp-export countries, excluding Bangladesh, selected white-leg shrimp as their main export product, he said.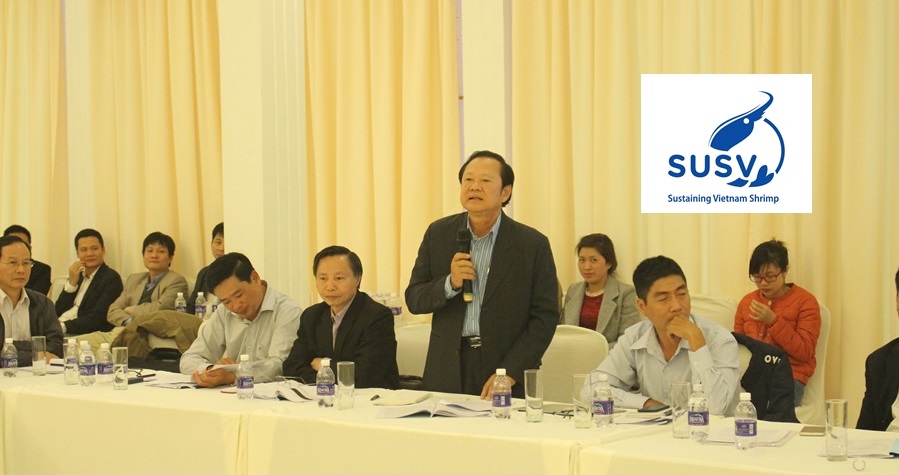 Lam said authorised agencies should consider several issues before making the long-term plan. First, the demand on baby white-leg shrimp was large, while breeders mainly depended on imported baby shrimp.
Second, effects of climate change are forecast to get more severe day by day, causing temperatures and salinity levels of water in shrimp ponds to rise. This might cause the ratio of dead shrimp to be higher than normal.
Lam also said more in-depth research on comprehensive impacts that raising white-leg shrimp brings to economic, social and biodiversity aspects should be conducted.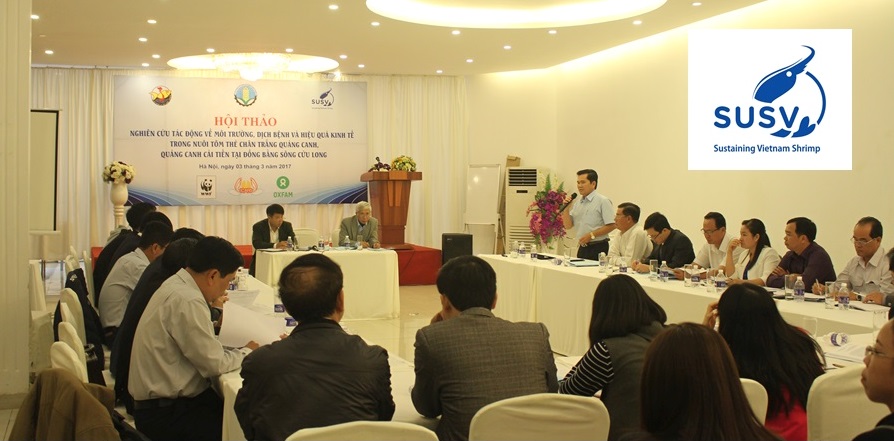 Meanwhile, Luu said it is better to raise tiger prawns under the model of extensive farming than white-leg shrimps in the delta's shrimp ponds.
The next step is reducing production costs and raising profits, he said.
The survey said many breeders started to raise white-leg shrimps in the delta since 2010 because the raising time was shorter than raising tiger prawn and the demand on white-leg shrimps was also higher than tiger prawn.
Statistics from the institute showed that the delta now has 638,000 hectare of shrimp ponds, including over 71,000 hectares for raising white-leg shrimps.