Mekong delta has a lot of advantages for shrimp production, With 700,000 hectares of shrimp farm, the shrimp production has become the main livelihood for 700,000 households involved. However, the Mekong shrimp industry in particular and fisheries industry in general have faced a lot of challenges and difficulties such as climate change, saline intrusion, trading barriers, and diseases. Facing those difficulties and challenges, the shrimp industry needs to invest in new direction of apply advanced technologies, transform production model for more effective shrimp production.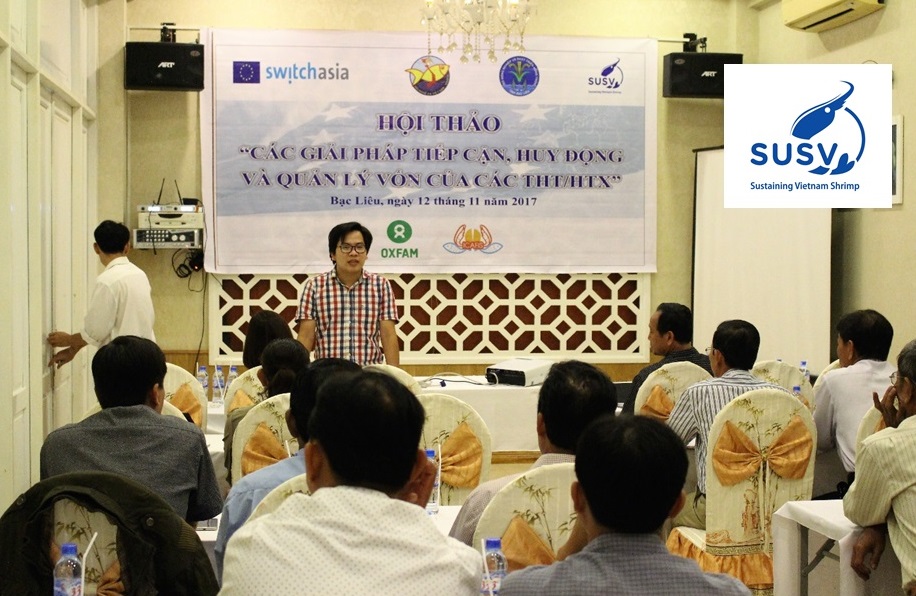 However, according to the study by ICAFIS shows Vietnamese shrimp production is mainly at small householder scale, scattered. While the households are still in debt with banks. The need of loan for reinvesting in new/advanced technologies is urgent. In order to facilitate all shrimp value chain stakeholders to find solutions for loan access and mobilizing for shrimp farmer groups/cooperatives in Mekong delta, The management board of project "Sustainable and Equitable Shrimp production and Value Chain Development in Vietnam" funded EU and implemented by ICAFIS organized three workshops "Solutions for loan access, mobilizing and management for shrimp farmer groups/cooperatives" in Soc Trang, Bac Lieu and Ca Mau province.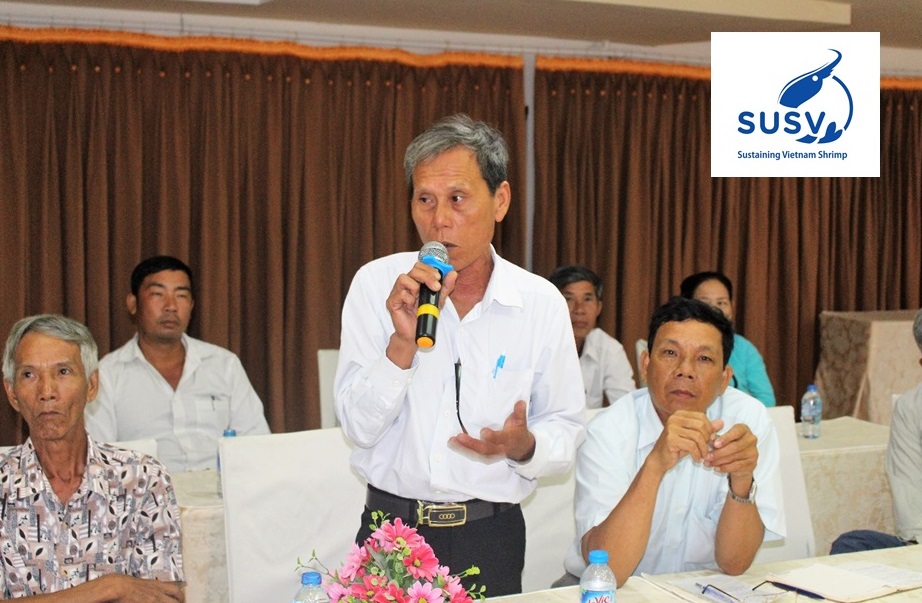 In the workshops, the shrimp value chain stakeholders' representatives discussed deeply about loan management, method to mobilize loans by: i) mobilizing internal and external financial resources from both farmer groups/cooperatives members and non-members for shrimp production investment; ii) Mobilizing revolving fund among farmer groups/cooperatives members for more loan access; iii) call for investment/loans from shrimp processing companies/inputs retailers/individuals; iv) Collaborating input suppliers – processing and export processing companies and banks to loan farmer groups/cooperatives based on their production plans and monitoring of all stakeholders.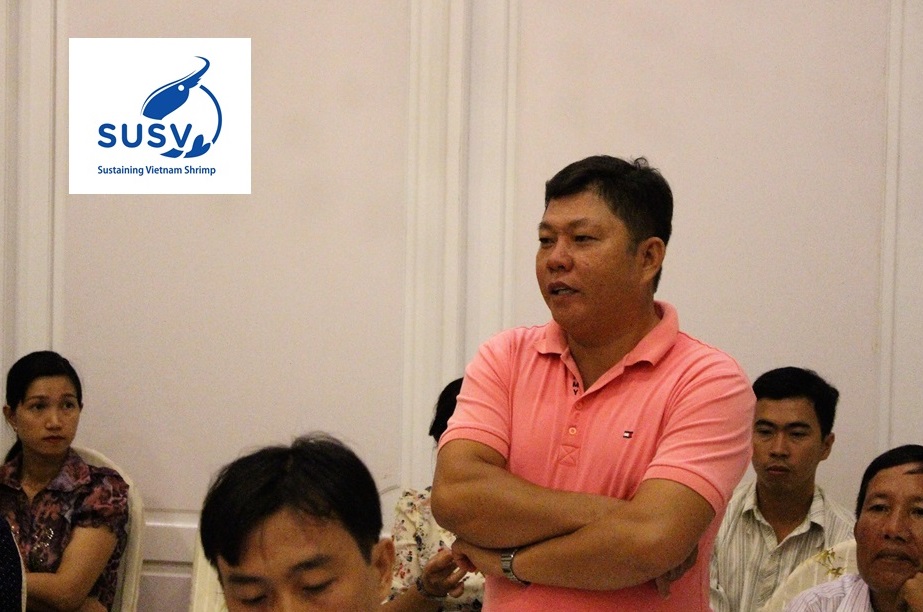 Via the workshops, all farmer groups/cooperatives consented with the solutions and the direction. Other stakeholders such as Truc Anh, Mien Trung VN, Dong Trieu feed supplier and others also committed to work with others to invest....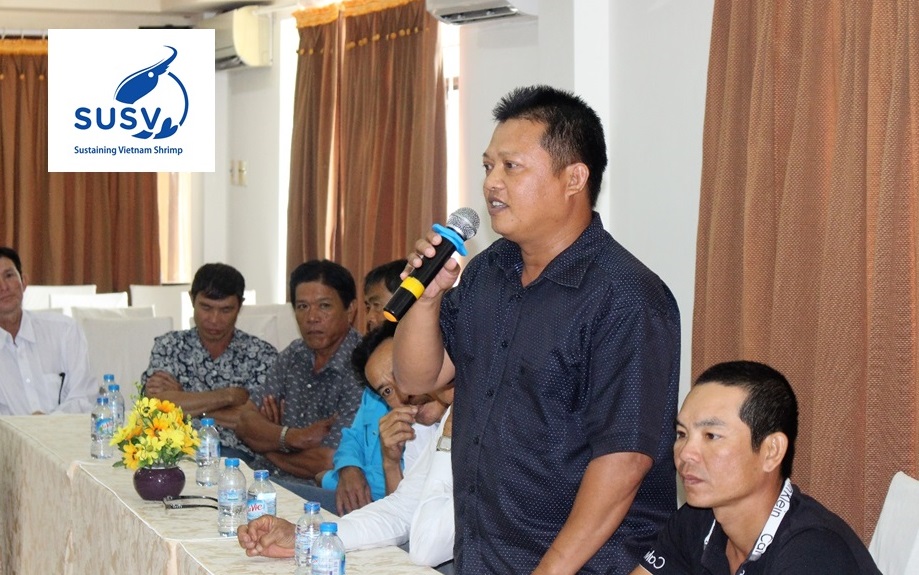 In Addition, BIDV bank, Kien Long Bank, AgriBank, OceamBank… also committed to accompany with shrimp farmers/farmer groups/cooperatives. There have been 29 households getting loans with low interest rate and other 37 households who are the project beneficiaries are being evaluated for loans by the banks. 07 farmer groups/cooperatives have mobilized internal finance resources to loans their members and met the 50% of members' loan demand as estimated by farmer groups/cooperatives' representatives.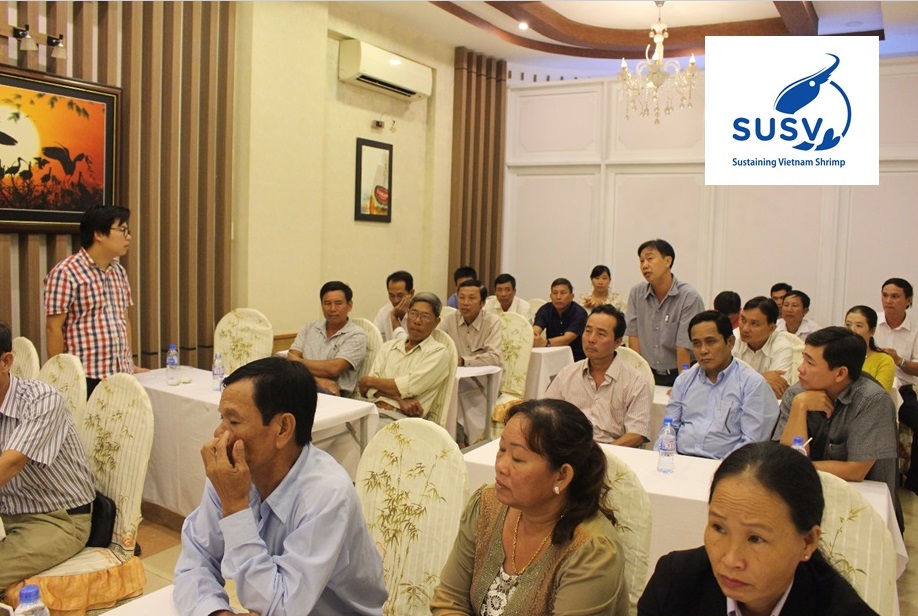 The motivated solutions are to strengthen the shrimp value chain linkages as well as reduce risk for other stakeholders: i) Evaluating loan receivers/loaning activities via both shrimp value chain input and output linkages; ii) Loaning farmers in groups who have joined in value chain linkages and apply sustainable production method; iii) do not provide loan in cash but via bank transfer; iv) farmer groups/cooperatives' management board are responsible for repaying loans and monitoring the loan usage/due date…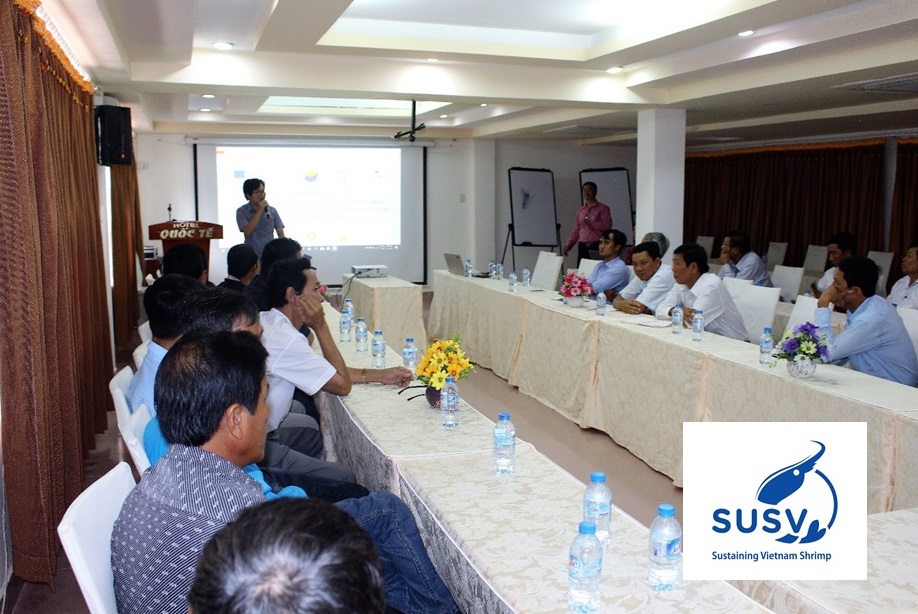 For more farmers can access loans and help the shrimp value chain bring mutual profit for all stakeholders. In coming months, SusV project will collaborate with provincial Agriculture and Rural Development departments, banks and other stakeholders to organize the advanced training on i) developing production plan to receive loan; ii) loaning usage management; iii) loaning management in farmer groups/cooperatives…
Thế Diễn - ICAFIS