On May 19 2015, the multi-stakeholder meeting between the representative of the GRAISEA Project Management, OXFAM, the Directorate Fisheries and VINAFIS / ICAFIS took place at the ICAFIS office. At the meeting, all parties agreed on some main points of progress and project direction.
The "Gender Transformative & Responsible Agribusiness investments in Southeast Asia" (GRAISEA) project, sponsored by OXFAM, is
being implemented by ICAFIS and MCD.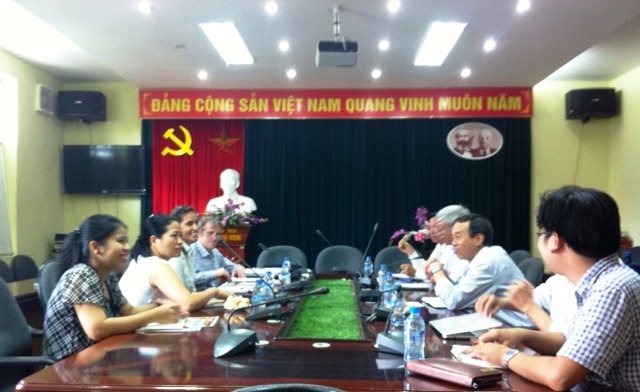 List of Participants :
1 / Project management: Mr. Henk Peters, Ms. Roxanne, Ms. Pook
2 / OXFAM Representative: Ms. Do Thuy Ha
3 / Representatives of the Directorate of Fisheries: Mr. Nguyen Viet Manh
4 /Representatives of VINAFIS : Mr Hoang Dinh Yen
5/ ICAFIS Representative: Dr. Le Thanh Luu
For more information, please contact Mr. Dinh Xuan Lap, program coordinator of the project: Mobile: 0985024307 Skype:dinh.lap1|email: lap.dinhxuan@icafis.vn