Southeast Asia – More than 30 fisheries practitioners from Indonesia and Vietnam participated in technical training workshops organized by the WWF Coral Triangle Programme earlier this month. The workshops were conducted in both countries to help increase the technical capacity of local experts in developing and implementing Fisheries Improvement Projects.
Fisheries Improvement Projects (FIPs) are fisheries that, after pre-assessment, enter a milestone-driven program which ideally will culminate in Marine Stewardship Council (MSC) certification—the "gold standard" in independent certification of sustainably harvested marine products.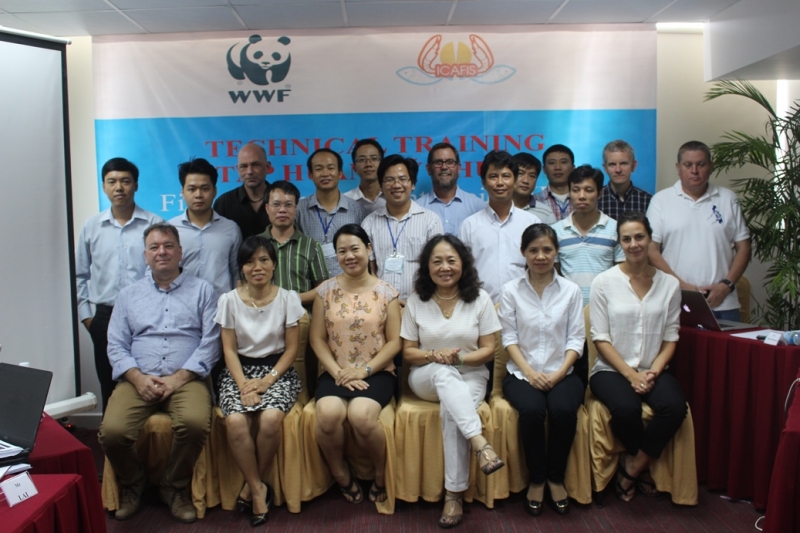 "The FIP process offers an opportunity for these fisheries to enter global markets competitively through a step-wise approach in improving their management and operations and by recognising them for their commitment to change," said Dr. Geoffrey Muldoon, WWF Coral Triangle Programme Senior Manager for Business and Industry.
However, there has been a serious gap in local capacity. Prior to these workshops, there was no technically-qualified national or regional capacity to undertake FIP pre-assessments, benchmarked against MSC standards, and periodic reviews. This has been a critical barrier to planning and implementing FIPs in small-scale and developing country fisheries, despite its growing momentum and several FIP opportunities in the region.
"Many fisheries in developing countries are way off from being MSC-certified and yet continue to export to more developed markets in Europe and North America that embrace responsibly-sourced seafood," said Muldoon.
"Through these workshops, we aim to increase the capacity of local experts to engage in, develop, and implement comprehensive FIPs that WWF can recommend to market partners," added Muldoon.
Currently, the majority of pre-assessment and FIP planning activities are carried out by an existing pool of accredited consultants who are often based in more developed countries and whose significant costs are an impediment to adoption.
"By building regional capacity, we can reduce costs and contribute towards the overall objectives of WWF and the MSC to ensure FIPs can be initiated and undertaken successfully," said Muldoon.
WWF and the MSC are committed to supporting FIPs of a high standard that meet specific guidelines and acknowledge the need for regionally-based experts capable of undertaking fishery pre-assessments and developing documentation to support implementation and periodic audits.
These training workshops are the first-of-their-kind in both countries and were initiated and convened by the WWF Coral Triangle Programme in partnership with WWF-US and with supporting funds from the Packard Foundation. The Coral Triangle Programme supported the development of the training curriculum and has worked closely with the MSC in designing the delivery of the program.
Identified trainees will test key learnings from the workshop on the ground by undertaking field-based pre-assessments of nominated fisheries. They will reconvene in April 2016.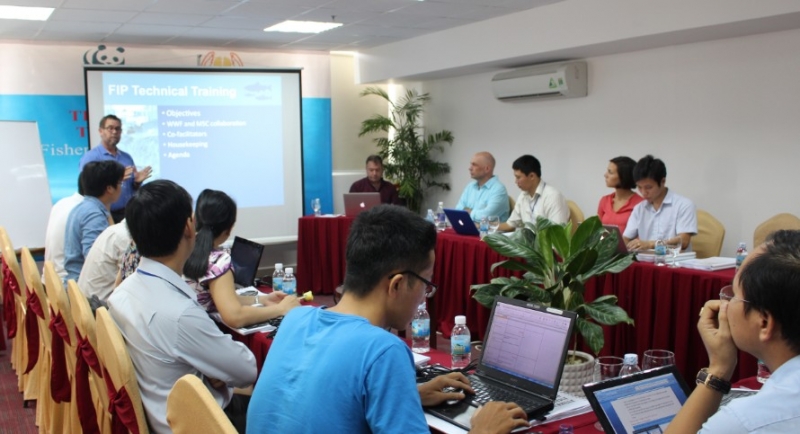 The WWF Coral Triangle Programme intends to standardize these training workshops and conduct them in other relevant regions under the Asia Pacific Sustainable Seafood Network--a business-to-business partnership of key players from across the seafood industry committed to advancing seafood sustainability in the Asia-Pacific region.
Theo: http://wwf.panda.org