Status of the farm
Under the influence of climate change and saline intrusion, a large area in Bac Lieu is converted to a rice-shrimp retotate farming, about 33,000 ha (one rice crop, one shrimp crop - 06 months /crop), The main farmingtype is extensive with black tiger shrimp. The seed source used has been tested and has been through the process of nursing in the locality. The harvesting process is carried out after 2.5 to 3 months of stocking/seeding and will then release on the next head. On average, each farmer harvests from 180 to 300 kg of shrimp / ha / year. The 299 farmers in 02 cooperatives (Thanh Cong and Quyet Tam), with 432 hectas participating in this improvement program sell their produce directly to the processing plant that is/are also participating in this improvement program.
Most farmers do not have the capacity to detect shrimp diseases and only monitoring mortality and survival
Traceability system is very basic in most member farmers where product can only be traced from one degree from the supply chain
The improvement participants need to develop a mechanism to showcase the importance of farmer collaboration to ensure minimal environmental impacts, equitbale benifits sharing and develop a traceability system that allows buyers to understand the source of their product.

*Project Scope and Goal:
The Bac Lieu Shrimp AIP operates in Bac Lieu province (with cooperative and collective shrimp group), Vietnam will increase the market recognition of responsible shrimp farming by verifying extensive shrimp farming to Asian Seafood Improvement Collaborative (ASIC) Shrimp protocol.
These will be achieved via a collaboration between local farmers/cooperatives, traders, processing plant and supported by ICAFIS and the Bac Lieu extension Center and the Asian Seafood Improvement Collaborative (ASIC).

AIP Aim:
Verify shrimp farming practices to the ASIC Shrimp protocol

Promote low environmental impact shrimp farming practices that increase social equity by building the capacity of local shrimp farmers

Promote coordination among farmers to minimize disease risks

Promote and develop policies and programs with local government and associated agencies that support local shrimp farmers and communities
Plan
The Bac Lieu ASIC shrimp AIP plans to work with local shrimp farmers of Bac Lieu to responsibly produce good quality shrimp following the ASIC Shrimp protocol. This can be achieved through a collaboration between farmer group representatives and key stakeholders in the shrimp industry in Bac Lieu province. The program covers identification of key players, capacity building, information dissemination, farm verification and market connection. The application of the ASIC Shrimp protocol will be the main tool to improve the farming systems and provide assurance and market differentiation to the global market.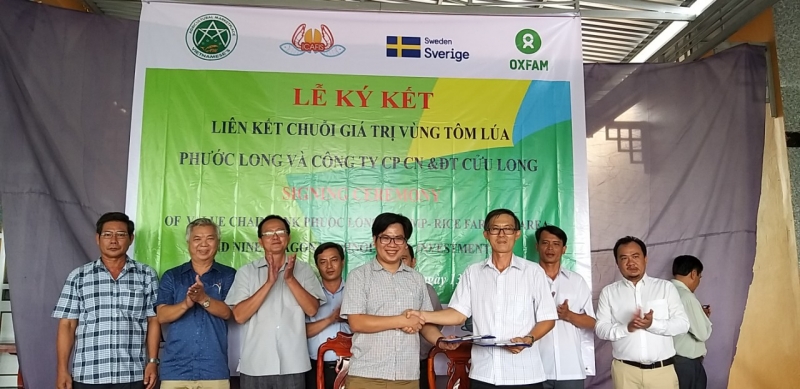 *AIP Name: Bac Lieu Shrimp AIP
*Start Date of an AIP: 23/7/2020
*Species: Penaeus monodon Fabricius (Black Tiger shrimp)
*Location (Province/State): Bac Lieu
*Location (Country): Vietnam
*Contact Person for the project: Dinh Xuan Lap
*Email (of contact person lap@asicollaborative.org
*Annual Production: 200 - 300+/- kg /hectare/year
* Shrimp area: Quyet Tam Cooperative: 340 ha
* Shrimp crop: 02 crops per year (02 time for seed stocking)
* Form of cultivation: extensive shrimp farming (Rice shrimp rotation cultivation) -
*Participants:
Processing Plant: Nine Dragon technology and investment JSC (NIDTICO)
Government: Bac Lieu extension Center (DARD)
Farmer group/cooperatives: Quyet Tam Cooperative (# of farmer); Phuoc Long commune, Phuoc Long District, Bac Lieu, Province
Shrimp Farmer Quyet Tam Cooperative: 247 shrimp farmers
Hatchery/Nursery Viet UC Hatchary and Nusery
Multistakeholder ASIC;
Local NGO ICAFIS
*Project Workplan:
Sustainability Evaluations: Farmer representatives were evaluated using the ASIC Shrimp Protocol. ASIC Shrimp protocol addresses selected sustainability issues and currently rated. Most of the AIP listed in the directory have SFP Fishsource rating.
<https://www.fishsource.org/aqua_page/3> or Seafood Watch reports at <https://www.seafoodwatch.org/-/m/sfw/pdf/reports/s/mba_seafoodwatch_farm... or STIP at <https://seafood-tip.com/sourcing-intelligence/countries/vietnam/shrimp/>
Scoping Document: Scoping document can be the initial assessment report or if there was a separate activity conducted to do situational analysis in the area where the AIP is located