With imbed and favorable condition, aquaculture activities in Mekong delta had become traditional earn-ling activities long time ago and they have never stopped to develop. It is no exaggeration to say that Mekong Delta is the center of aquaculture in Vietnam. Because only counting on shrimp and pangasius which are two key aquaculture exporting products of Vietnam, the Mekong Delta produces more than 80% of shrimp volume and 99% of pansagius volume. Only two of these products have brought more than US $ 4.5 billion of exporting value annually.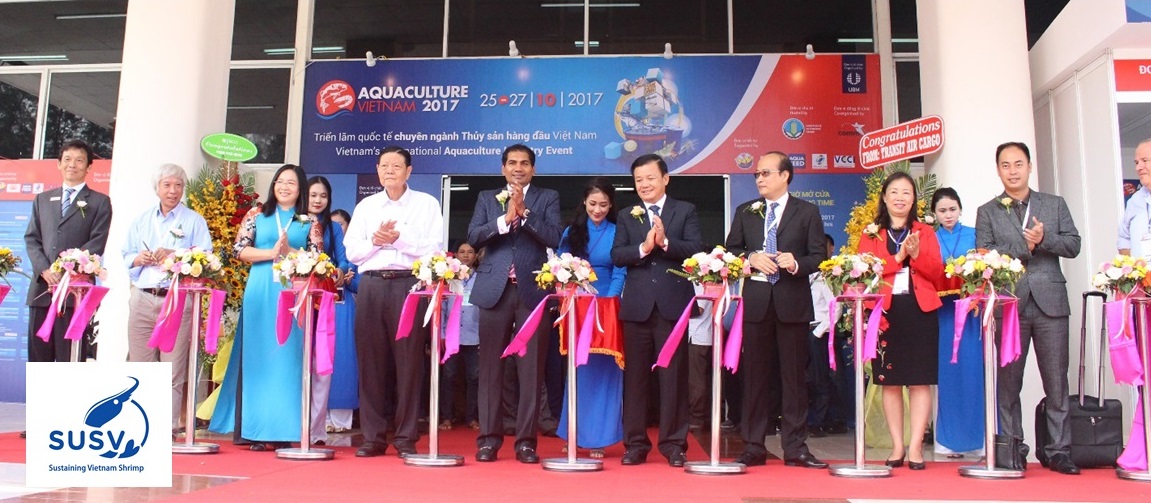 In order to create opportunities for building business relationships, building net-works and knowledge/experiences sharing for all stakeholders in fisheries/aquaculture industry, especially for farmers in Mekong delta. UBM ASIA collaborated with SusV project – ICAFIS and Oxfam in Vietnam as well as other organizations such as Can Tho VCCI, VINAFISH, Vietnam Pansagius Association, other country embassies… at the first time, to organize Aquaculture Vietnam Expo 2017 in Can Tho city from 25th to 27th October 31, 2017.
LINK to down load the even presentations/documents: http://icafis.vn/vi/thu-cam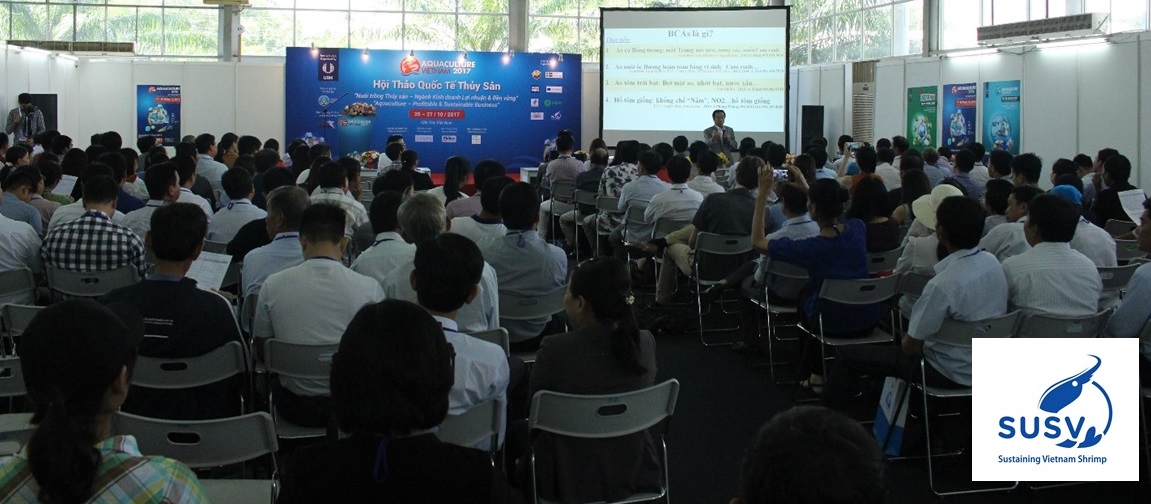 The three-day event attracted more 70 booths from 13 countries, which brought a lot of opportunities for more than 4000 visitors from 13 provinces in Mekong delta and nearby provinces to experience and learn more about the advanced technologies, equipment to boost aquaculture production and make it more sustainable.
Link theo dõi: http://www.aquafisheriesexpo.com/vietnam/vi-vn/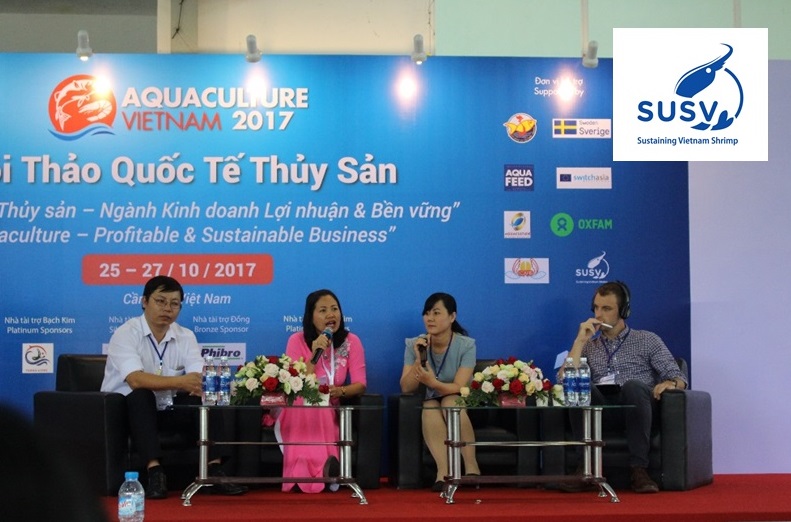 Beside the booths, there were 8 workshops for all stakeholders, scientists, experts to share knowledges/experiences as well as build partnerships to explore the potential and promote the sustainability.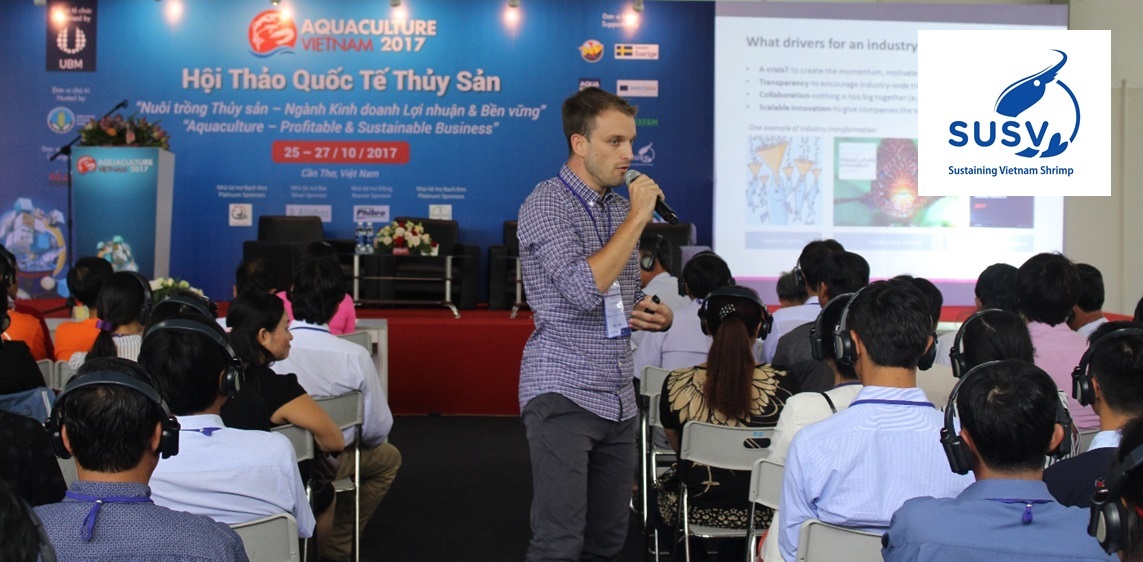 To participate in the event, the project "Sustainable ad Equitable Shrimp Production and value Chain Development in Vientam - SusV" funded by the European Union and co-implemented by ICAFIS and Oxfam in Vietnam had a exhibiting booth to both Vietnamese and Foreign visitors. In addition, the SusV project also organized a workshop on "Corporate Social Responsibility (CSR) for meeting Sustainable Development Goals (SDG) and Building Vietnam fisheries Brand", the workshop provided new knowledge, trend on applying CSR standards.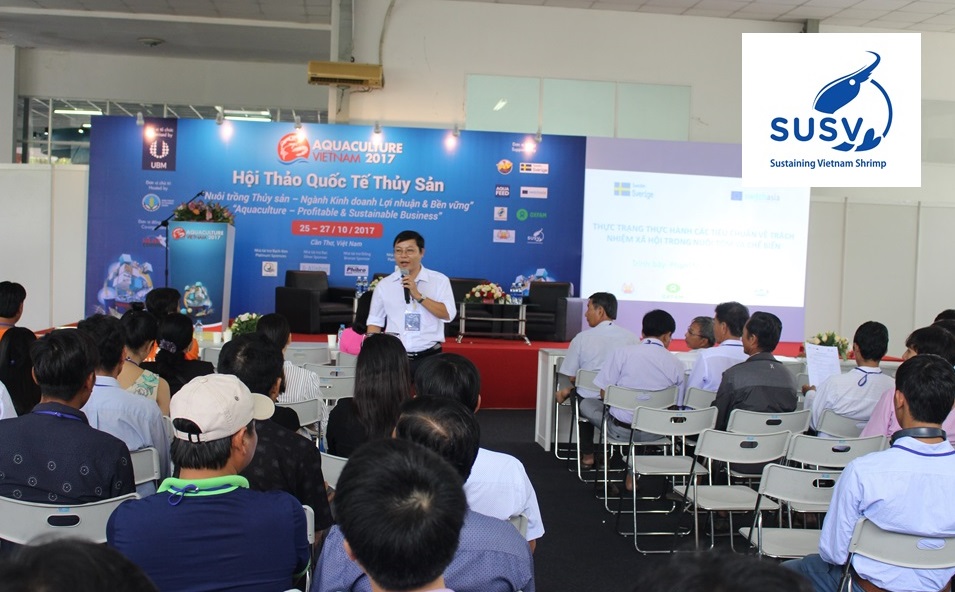 The workshop attracted more than 200 attendants, the workshop contents focused on:
The condition of applying CSR in Vietnam fisheries industry

Experiences on applying CSR and strategy to access markets

CSR practices and what are opportunities for companies

The global trend and Vietnam acts to promote CSR to improve the value chain, market access, decrease risks and make the value chain more transparent.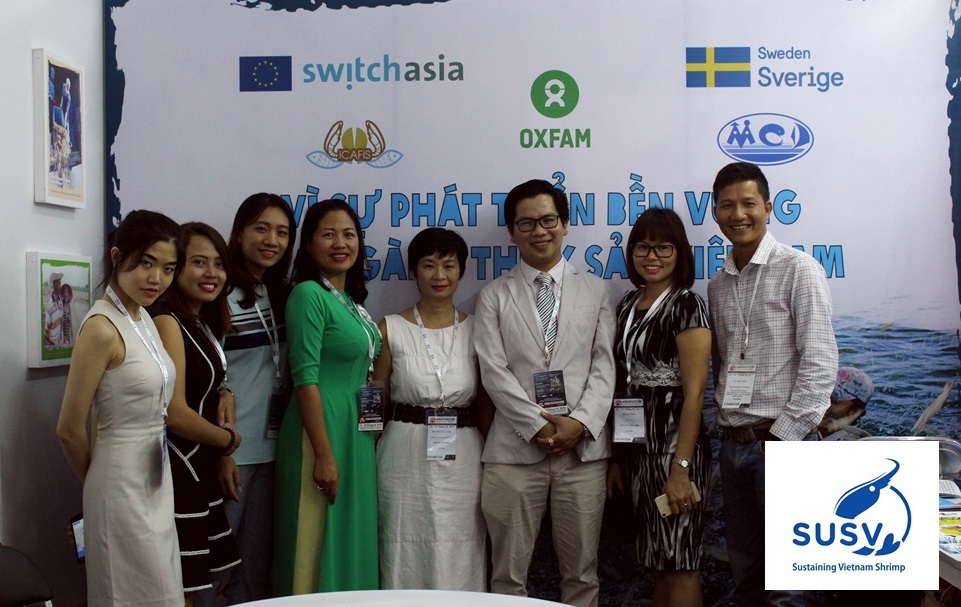 Aquaculture Vietnam Expo and Conference will be organized at every two years. Before the next Aquaculture Vietnam Expo and Conference, The International Aquaculture Vietnam Conference 2018 – an important event will be help from 17th to 19th October, 2018 in Saigon Exhibition and Convention Center (SECC), Ho Chi Minh city.
Vũ Thùy - ICAFIS