Recently, at Saigon Exhibition and Convention Center, Ho Chi Minh city, Department of livestock development – ministry of agriculture and rural development organized VIETNAM'S PREMIER INTERNATIONAL FEED, LIVESTOCK & MEAT INDUSTRY SHOW (VIETSTOCK), the event has attracted more than 300 companies from 35 countries to attend. The companies brought most advanced technologies for husbandry production, feed production, meat processing, nutrition solution for animal…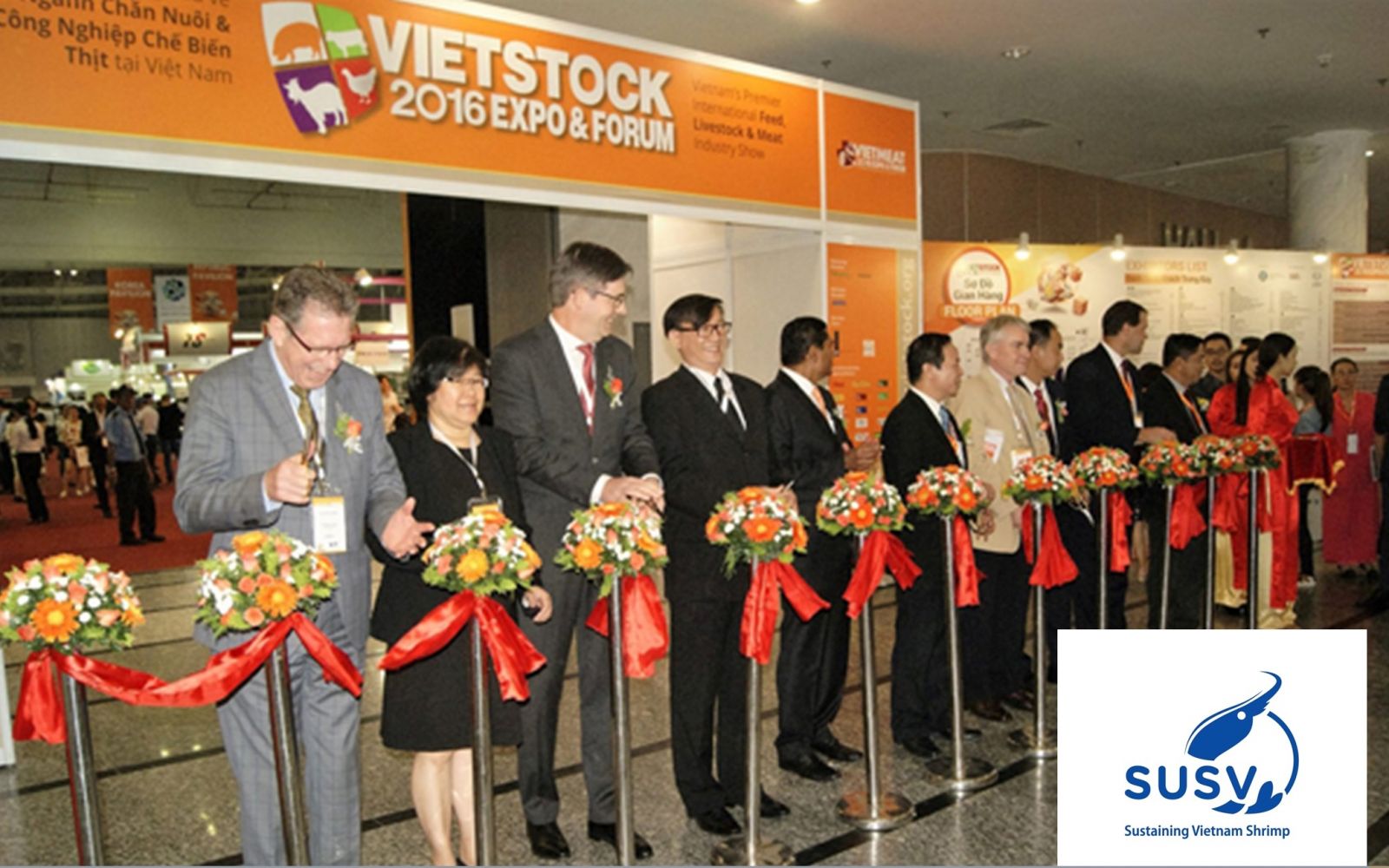 As a activity of Vietstock event, the Directorate of Fisheries collaborated with Vietnam Fisheries Association (VINAFIS), the International Centre for Aquaculture and Fisheries Sustainability (ICAFIS) and Aquaculture without Frontiers to organize International workshop "Aquaculture toward Sustainability in Reality", the workshop gathered the lead international aquaculture experts.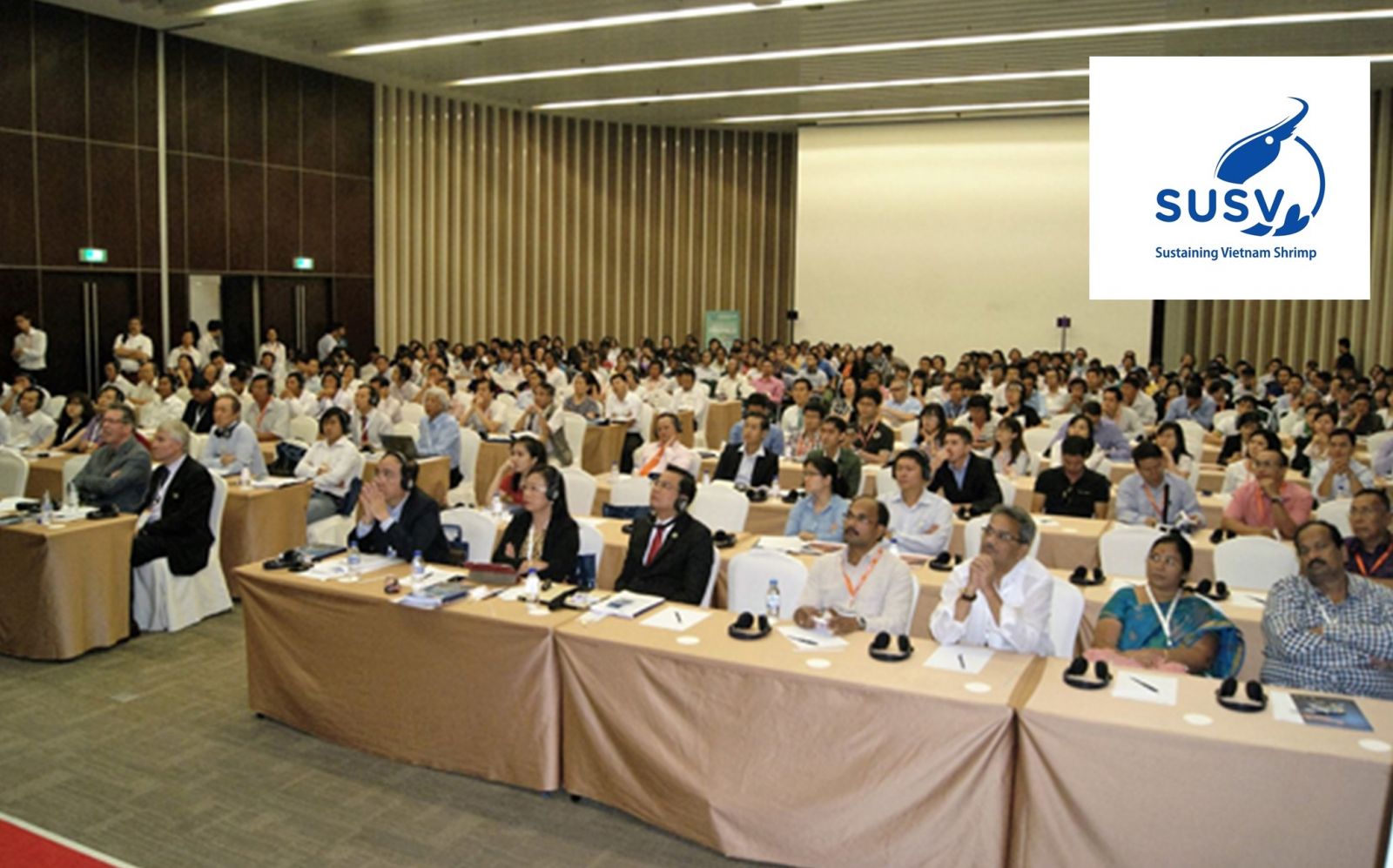 Vietnam is one of the countries contributing the big volume of aquaculture products for global market. According to Vietnam Association of Seafood Exporters and Producers (VASEP), Vietnam is the fourth largest aquaculture producer. Vietnam aquaculture product exporting value is worth from 7 to 8 billion US dollar annually, however the competiveness of Vietnam aquaculture products is weak because of applying old technologies as well as disease out_breaking.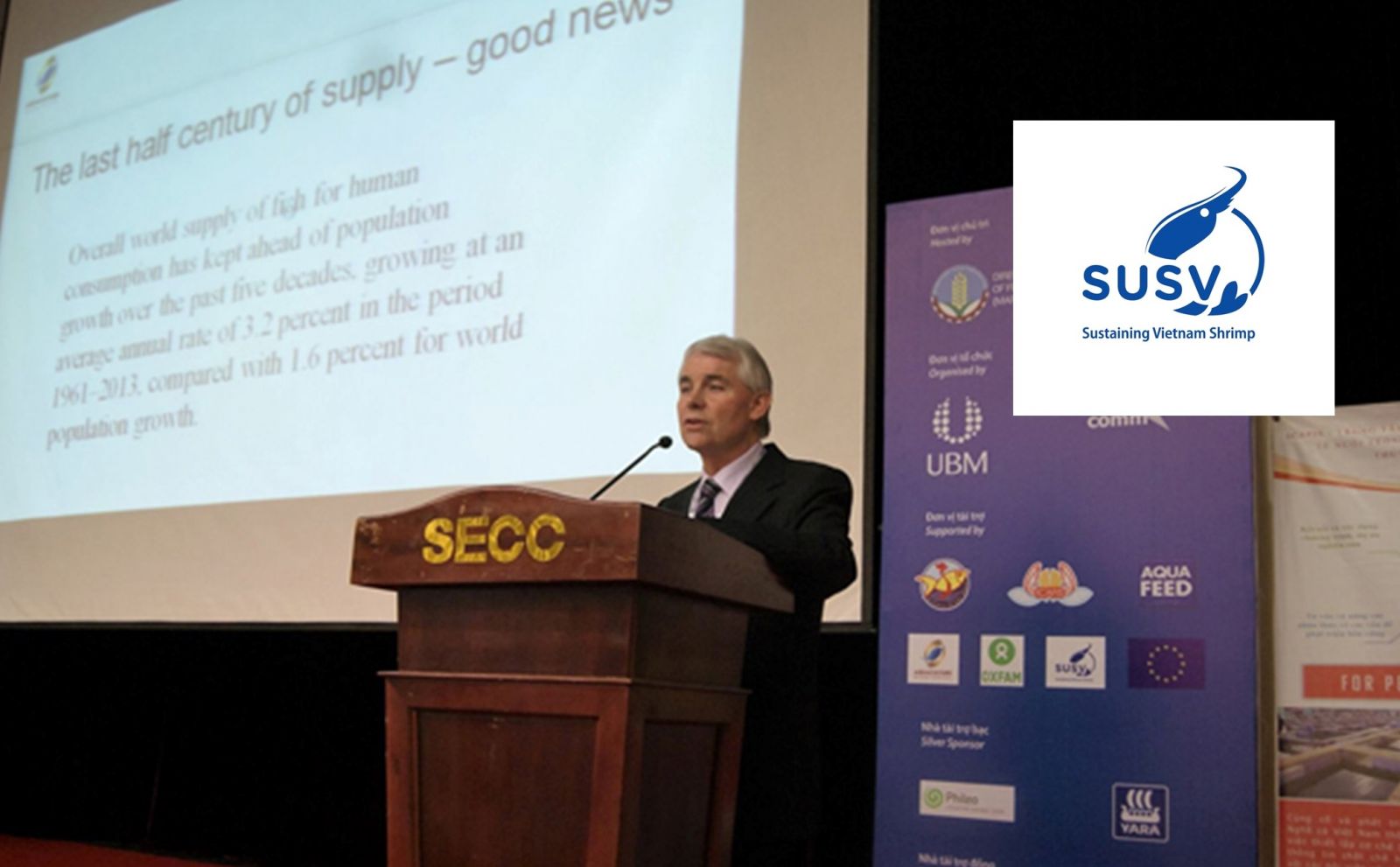 At the workshop, All participants are consent that, in order to help Vietnam aquaculture develop sustainably, (i) the State need invest in irrigation system for aquaculture in Mekong delta in the context of global climate change, (ii) processing companies planning must be suitable with aquaculture production area and market, (iii) produce high quality aquaculture seed, (iv) Applying advance technologies aqua cultural production and processing and (v) Link to market.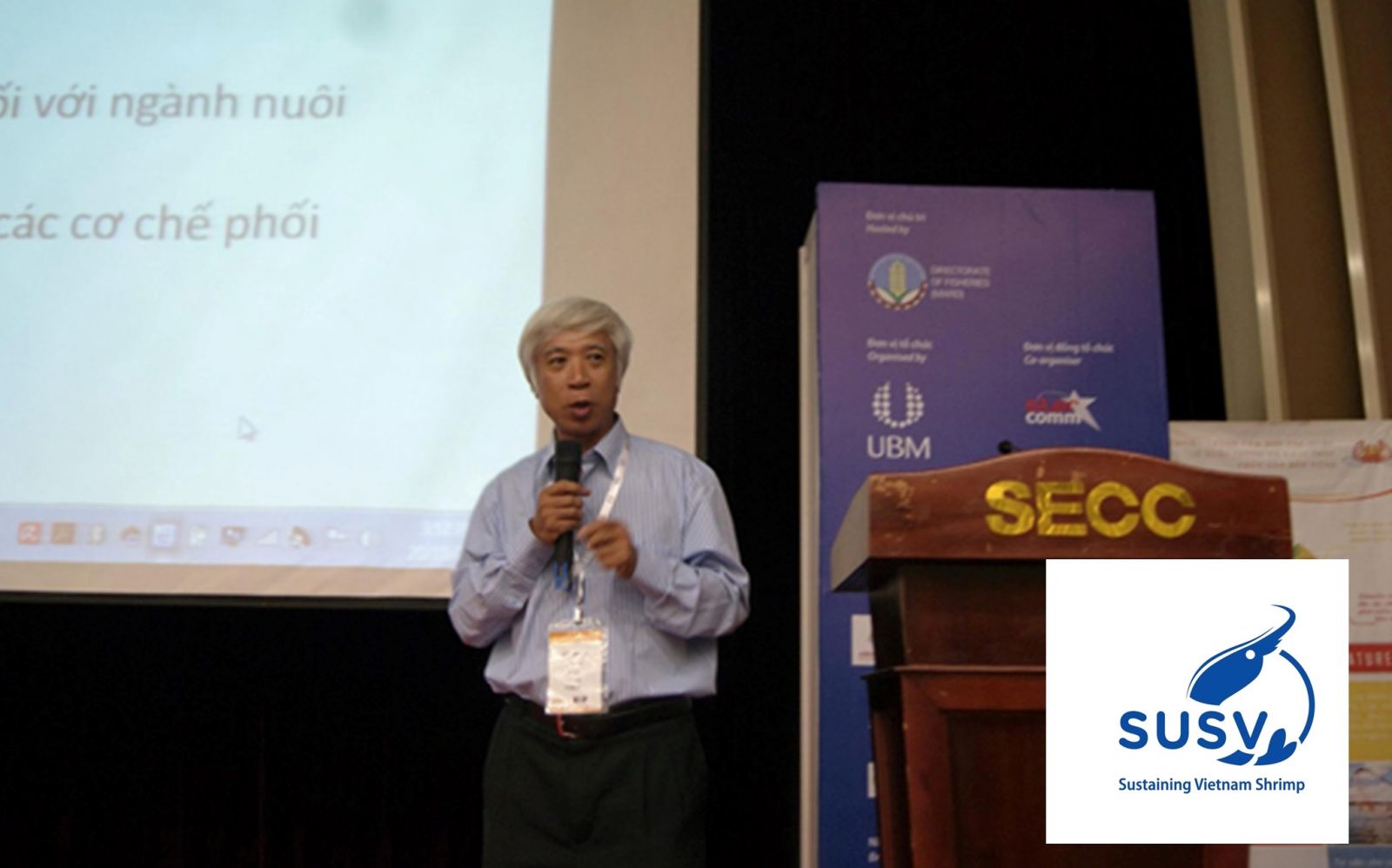 Recently, big companies/corporates have applied high technologies in aquaculture and gain high productivity as applying intensive production technology helps pangasius production can get the productivity of 300 – 350 tons/ha/crop, shrimp production can get the productivity of 10 – 12 tons/ha/crop. Particularly, integrating high intensive production method and biofloc technology can boost shrimp production productivity to 50 tons/ha/crop.
The artificial aquaculture seed production has basically provide enough seed for aquaculture production. However, the quality of broodstock as giant tiger and white leg shrimp still depend on nature or importing. There is also a need to improve the quality of pangasius broodstock.
The representative from VINAFIS reported that Vietnam aquaculture is facing big challenges such as the development of infrastructure does not meet the development of aquacultural production area, most of producers are small-holder farmers, The value chain linkages is weak and deficient so it is difficult to manage the quality of inputs and outputs, unstable market. In addition, the small-scale production is a barrier for applying new/advanced technologies and creating production value chain linking with market, it leads to unstable price. The climate change also is affecting the environment of aquaculture production areas.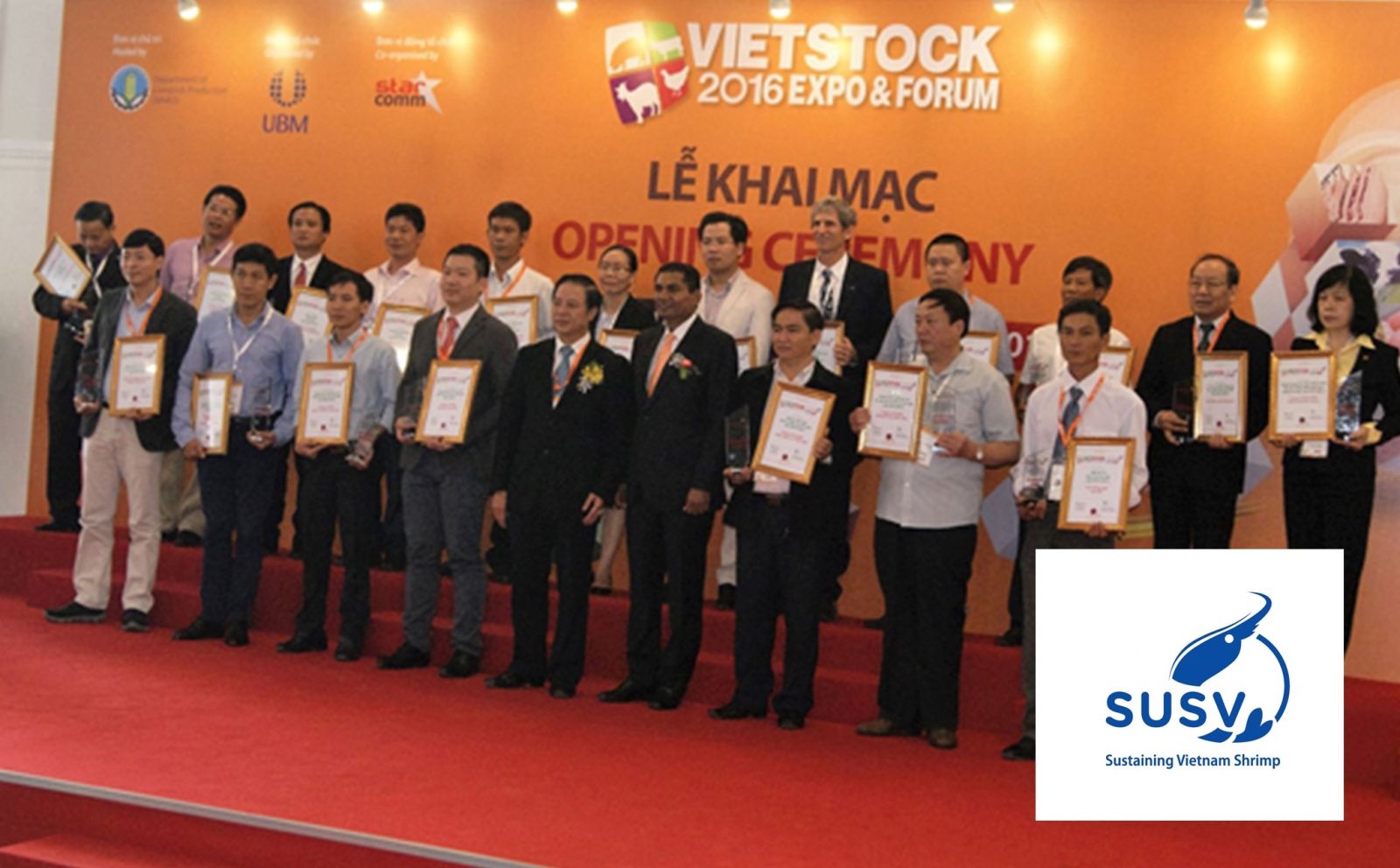 Mr. Roger Gilbert, the former general secretary of International Feed Industry Federation said that the current protein consumption trend is changing toward aquacultural products because the products are more healthy with more vitamins and less fat. In the future, other protein sources, especially meat production cannot meet the demand. Therefore, it is the opportunity for aquaculture production to.
The workshop has provided the important information about market, advanced technologies, the global trend, and those information will help Vietnam to orient and find suitable strategies for aquaculture production in future. However, in order to help aquaculture production develop sustainably, the State need to have more policies to support producers such as policies in planning, applying advanced technologies, loaning program….
Van Tho