Shrimp production and processing have developed strongly in recent year. In 210, the shrimp production yield was only 370,000 tons but it reached to 596,000 tons, equal 3 billion USD of exporting revenue, accounting for 44% of aquaculture exporting revenue in 2015. The above figures show the important role of shrimp industry in Vietnam agriculture sector, especially in Mekong delta where it accounts for 91% of Vietnam shrimp production area and around one million laborers involved in shrimp industry. However, in the context of global integration, the requirement of international market for high quality and international standards , Vietnam shrimp has faced a lot of challenges, especially after Thailand shrimp industry got involved in slavery labor scandal in 2014, customers in importing countries in Europe, US, Canada, japan…. have paid more concern about CSR standards and applying CSR standards in shrimp value chain. The international shrimp retailers like COSTCO, SMETA, METRO, WALMART… also promote CSR standards and value chain approach.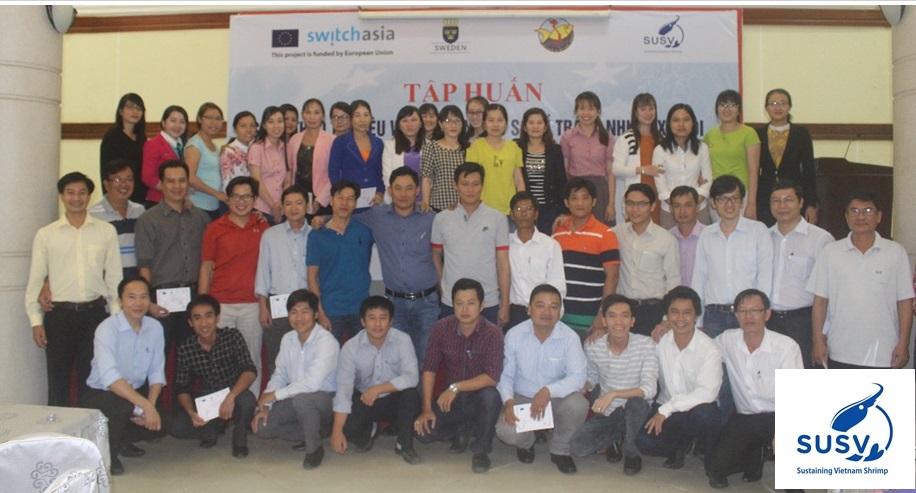 In Vietnam, CSR has been applied widely in garment, leather, engineering, and construction industry. However the applying CSR is limited in Vietnam Shrimp industry with involvement of one billion laborers, especially small and medium processing companies have limited understanding about CSR standards and their benefit as well as be confused in applying CSR to access international market in the context of global integration. It is the reason the project "Sustainable and Equitable Shrimp Production and Value Chain Development in Vietnam - SUSV" implemented by OXFAM Vietnam and Icafis collaborated with KNA Certification company to organize the training "Prepare documents and profile for Corporate Social Responsible Standards in The Context of Value Chain Development" for 50 participants who are quality management and human resource staff from shrimp processing/exporting companies such as Minh Phu, Vinacleanfood, South Vina Shrimp, Thanh Doan, Quoc Viet, Phuong Nam, FFC, Sea Vina, Ut Xi… the training helped them to access the CSR standards, apply the standard in shrimp value chain and bring benefit to companies, local communities and shrimp producers.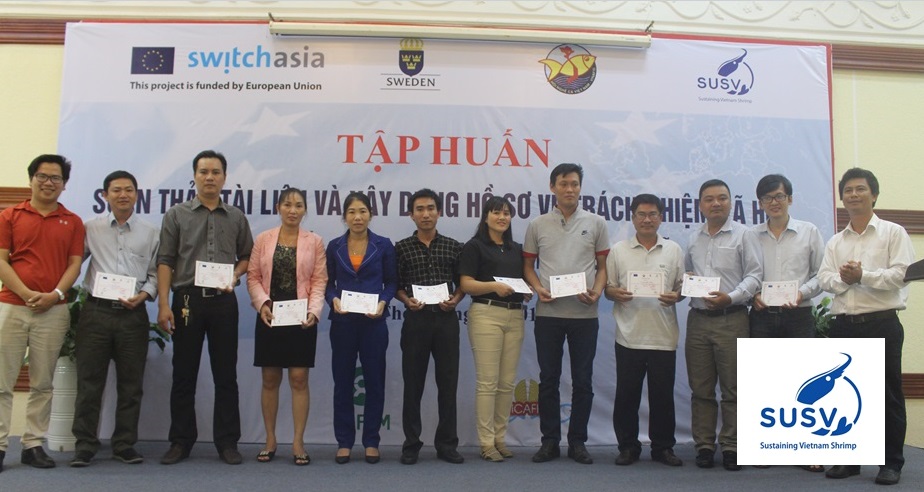 In the two-day training (10 and 11 January 2017), Mr. Pham Minh Luan and Le Van Bang – specialists from KNA CERT presented the market trend on CSR and value train and how to apply mcommon CSR standards such ISO26000, BSCI, SA800…. And the process to audit the standards for participants.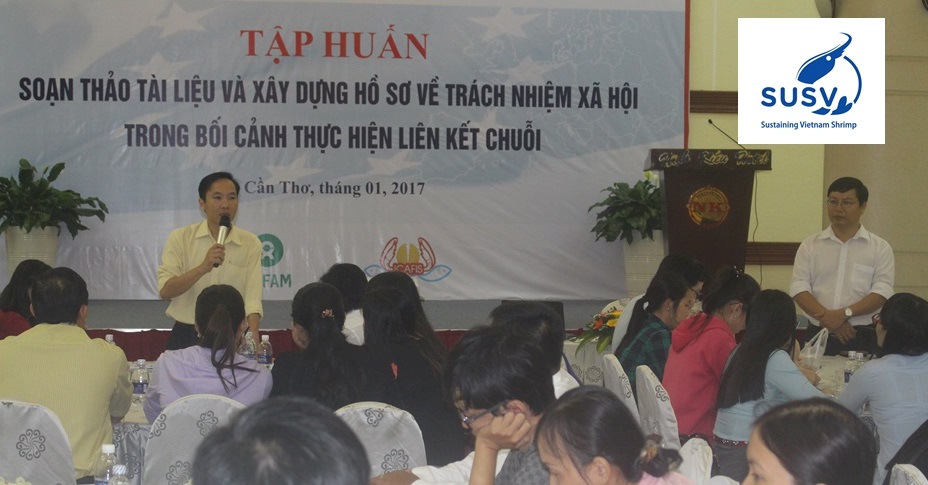 For each CSR standard, after lecturers' presentation, there were group discussions and exercises based on actual circumstances which shrimp processing/exporting companies often face when apply CSR standards and prepare for the standard audit as well their advantage and difficulties in applying the standards. In the training course, besides the planned contents, participants raised a lot of questions based on their own experiences and they received sharing from counter-parts and lecturers who have helped a lot companies to get CSR standards.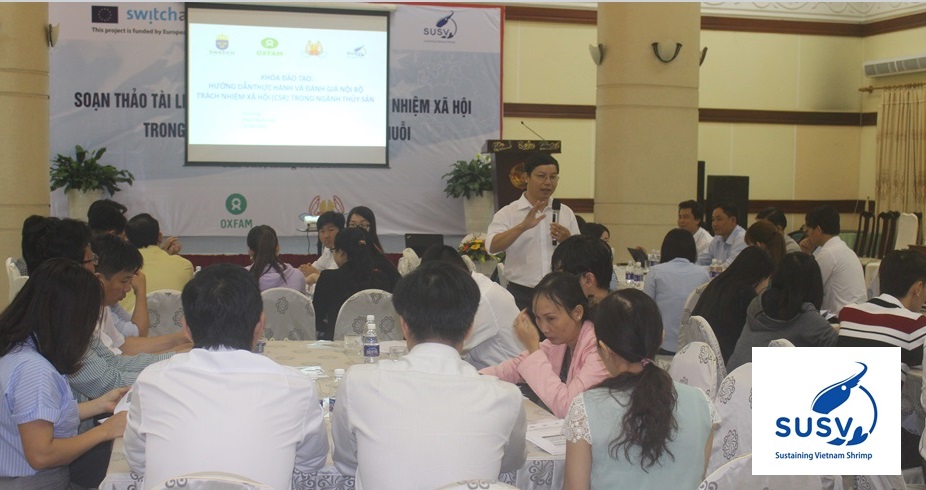 In 2016, the program "Support processing companies to apply CSR standard" of SUSV and GRAISEA project have supported 30 shrimp processing companies in Mekong delta to enhance their capacity in applying CSR standards in their companies and shrimp value chain. In order to promote Vietnam shrimp brand, image of Vietnam shrimp and add more value for better global integration, the project will continuously support the shrimp processing companies and provide direct/deep consultancy for applying CSR standards in 2017.
Vu Thuy - ICAFIS