Source: aseanseafood.org
The global aquaculture sector is a burgeoning US$170 billion industry, but its enormity may impose a severe strain on supplies of fishmeal and fish oil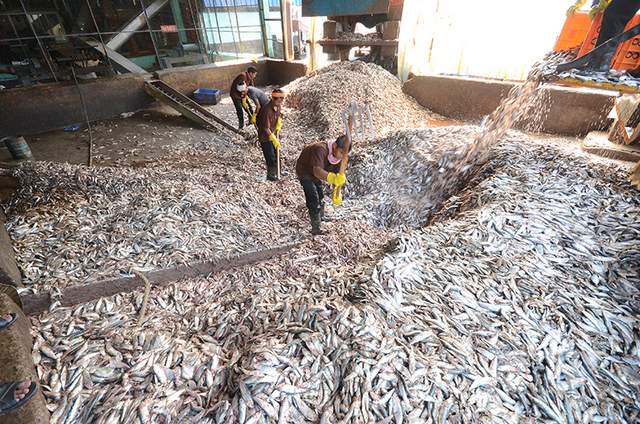 Shortages of such are expected to happen as early as 2016, according to Lux Research, while demand could exceed fishmeal supply by up to 16 million tonnes in 2025.
These findings are stated in Lux's recent report, titled, "Tightening Fish Meal Supply Creates Opportunities for Aquaculture Feed Alternatives". Due to prevailing trends, alternative sources of feed, such as plant proteins, algae and insects, may gain some traction in the market. Currently, demands for fishmeal and fish oil are growing at 8% annually, Lux Research said.
By 2025, fishmeal will nearly double in demand, leading to a need for over one million tonnes of alternative high-protein meal. "The future of fish feed is a blend of alternatives: no single source will dominate as fishmeal has," Sara Olson, Lux Research's analyst and lead author of the report, commented. "However, most alternatives to fishmeal have unmet needs of cost, nutrition and scale. To take advantage of the coming shifts, companies should find opportunities to address these challenges for these alternative sources." Most fishmeal alternatives are still in their infancies, Lux Research added, with acceptances of these products strongly affected by low production capacity, high cost and customer aversion.
Based on evaluations by Lux Research, prices for fishmeal have quadrupled since 2000, and are currently rising at a 10% annual rate. Together with alternative soymeal, it is becoming an increasingly costly source of protein. Prices for soymeal have doubled since 2007. Lux Research also reported that shrimp, tilapia and salmon are the dominant species of fish feed consumption in the world, taking up 40% of feed demand. Trout, catfish, carp, and other fish and crustaceans occupied the remaining share