Aquaculture and fisheries have and continue to provide a very important source of protein for humans. Over past decades however the sector has been experiencing significant challenges. Declining fish stocks and resources have hindered capture fisheries and aquaculture, e.g. through increasing production costs. The environmental and social impacts of some parts of the sector have become significant, especially with respect to fish farm establishment (land conversation, conflicts) and operation (pollution). Aquatic animal diseases and food safety concerns have also become significant challenges for this sector, affecting both the quantity and quality of production.
Globally, positive steps forward have been made in addressing the above issues. Vietnam has arguably been at the forefront of many sustainability efforts. Although there are still considerable challenges affecting the Vietnamese fisheries sector, within the country there is a great pool of expertise available to learn from and also to built upon.
The Vietnam Fisheries Society (VINAFIS) recognized these challenges and opportunities and in March 2010 established the International Collaborating Centre for Aquaculture and Fisheries Sustainability (ICAFIS).
Since its birth, ICAFIS have many international cooperation: D-FISH; VCCI; OXFAM; WWF; IDH; SNV; USAID; World Bank; IFAD…implement over 40 projects contribute to improving the image, brand, value and enhance the competitiveness of Vietnam fisheries sector. Supporting capacity building for small-scale producer to integrate with the international community. From this results ICAFIS has honored 03 times receive MERIT of VINAFIS and won the prize on Good Practice Organization Transparency and Accountability, 2015-2016.
Welcome to the National Party Congress of the Seventh, 70th August Revolution, 70th National Day of the Socialist Republic of Vietnam, Vietnam National Assembly for 70 years, ICAFIS was honored the medal Economic Committee of Congress on "For the development of agriculture and rural economy of Vietnam" for the first time in 2015.
1/ What is the role of ICAFIS?
2/ ICAFIS Organization
3/ ICAFIS Team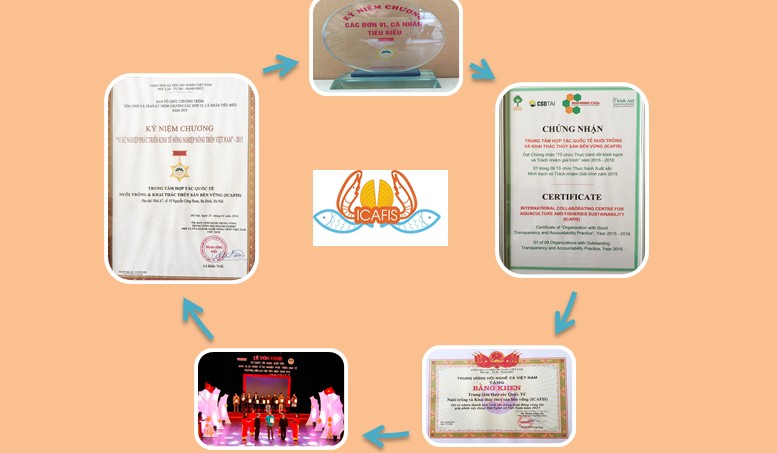 1/ What is the role of ICAFIS?
ICAFIS is a non-profit organisation with the mandate of promoting aquaculture and fisheries sustainability within Vietnam and sharing experiences from Vietnam internationally, primarily to developing countries in Asia-Pacific, Africa and Latin America.
Strategic Activities
Strengthening VINAFIS

Providing advise on sustainability issues to private and public sector organizations and individuals, both in Vietnam and internationally

Developing and implementing programs and projects towards branding, certification and traceability of aquatic products

Developing international cooperation programs and projects, especially with developing countries in Asia-Pacific, Africa and Latin America

Developing and implementing research projects on aquaculture and fisheries sustainability

Build and strengthen networks with organisations, projects, producers, etc
Policies & Funding
ICAFIS has a strong policy of maximum transparency and accountability. Information on technical and financial status of the organisation are presented regularly to all ICAFIS staff and VINAFIS, and can be made available to external parties. Staff salaries are also set in a transparent manner. ICAFIS encourages its staff and promotes innovative thinking. The aquaculture and fisheries sector is extremely dynamic. Therefore its sustainability challenges can only be addressed through dynamic thinking and actions which are strongly promoted by the ICAFIS' leadership.
ICAFIS is a self-financed organisation. Although both private and public funds are welcome in supporting our activities, ICAFIS envisions ensuring its sustainability by providing services to the private sector, especially VINAFIS members, and adopting a market-led financial strategy.
Sustainability can be defined in thousands of different ways. We, at ICAFIS conduct activities to ensure quantity and quality of seafood production for years to come.
2) Office
Office in Ha Noi:
Address: 3rd Floor, A7 House – 10 Nguyen Cong Hoan St, Ba Dinh, Hanoi, Vietnam
Office/Fax: +84-43-7245121
Email: info@icafis.vn
Office in Can Tho:
Address: E27, 56 Street, 586 Urban area, Cai Rang District, Cantho
Email: info@icafis.vn
3/ ICAFIS Organization
ICAFIS is an administratively and financially independent organization established under the Vietnam Fisheries Society (VINAFIS).
ICAFIS has 2 operating Units: the Technical Unit and the Administrative Unit
For a graphical representation of the ICAFIS' organizational structure see the diagram below:
ICAFIS TEAM
1) Director - Le Thanh Luu Ph.D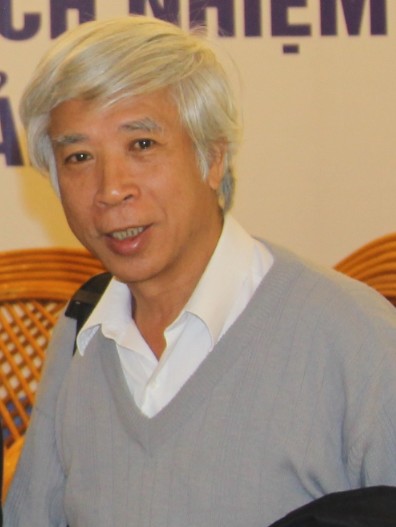 Experience:Ecology of fish, Aquatic Resources management, Education and training in fish culture and aquatic resources, fish nutrition, Aquatic resources in brackish water and freshwater sectors, integrated farming system, aquaculture extension.
Degrees: B.Sc. University of Fisheries, Astrakhan, USSR (former); PhD. University of Laroslav, USSR (former); College of Foreign Languages, Ha Noi; School of Fisheries, University of Washington, USA Fishing Nutrition Certificate
Brief introduction:
Dr. Le Thanh Luu is the former director of the Research Institute for Aquaculture No 1 (RIA – 1) with rich experience in techniques and management. He possesses valuable knowledge about aquatic resources, fish culture, fish nutrition, farming systems and aquaculture extension. His publications cover different aspects of fisheries and aquaculture have been published in various journals and proceedings. In addition, Dr. Luu has experiences in managing large scale projects through many elevated positions including; Vice National Project Director of NORAD, Country Manager of AIT Aquaculure and Aquatic Resources Management Programme, Coordinator of ACIAR project, etc. Dr. Luu is very active in the fisheries and aquaculture sector. He is a member of the Governing Council of NACA (Network of Aquaculture Centres in Asia-Pacific). In February of 2012, after retiring from Director of RIA – 1, he began his position as the Director of ICAFIS and continues to move ICAFIS towards the acheivement of its mission.
Email: luu.lethanh@icafis.vn or luuria1@yahoo.com
2) Advisor - Tuong Phi Lai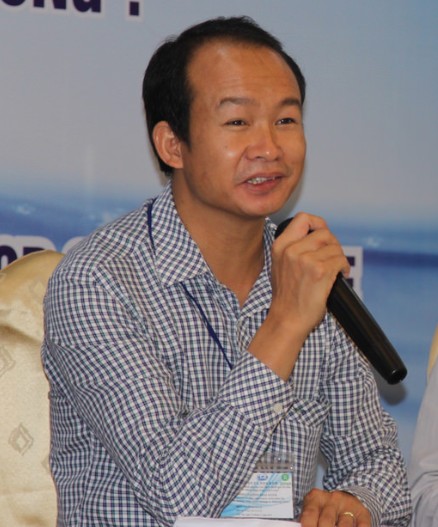 Experience: fisheries management, seafood value chain and eco-labeling/certification
Degrees: Mr. Lai obtained a BSc in Aquaculture with Honours in Vietnam, and holds MSc in Management of Natural Resources and Sustainable Agriculture in Norway.
Brief introduction: With over 15 years experience working in the sustainability of seafood, Mr. Lai is interested in the social and environmental issues regarding aquaculture and fisheries in Vietnam. He has worked as a consultant for WB, DANIDA, FAO, WWF, SNV, OXFAM, CARE, GEF etc. Before working for ICAFIS, Mr. Lai has been working in Gov institution, INGO, and private company.
Email: lai.tuongphi@icafis.vn
3) Deputy Director - Dinh Xuan Lap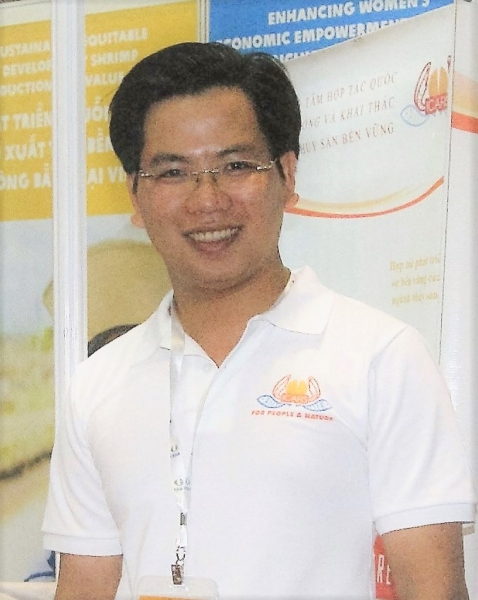 Experience: Aquaculture certification, small-scale production, capture fisheries, co-management, climate change adaptation, value chain analysis, project baseline survey
Degrees: Master Studen on Climate change (2019); BSc in Fishing technology (2003-2007); and certificates in seafood certification: ASC, VietGap, P-SIA in ASC
Brief introduction:
Mr. Lap has worked for SCAFI/FSPS II –DANIDA, Tan Phat Group, SSDC and RECERD. He has experience in coastal resource management, capture fisheries and communities based fisheries, co-management, climate change adaptation, value chain analysis and project baseline surveys. He has worked as a consultant for DANIDA, WWF, GEF, SNV, OXFAM and other private consulting firms.
Achievements:
Certificate of Merit by the Ho Chi Minh Communist Youth Union of Quang Ninhprovince, Merit of the People's Committee of Quang Ninh Province, Merit of CentralHo Chi Minh Communist Youth Union, Medal "For the younger generation" ofCentral Ho Chi Minh Communist Youth Union, Vietnam record for the first study onawareness education for children of fishing village, Journalist Association Certificate of Merit in Nghe An.
With 10 year experience in natural resources management and community development in Aquaculture about Supply chain, value chain and Sustainable in shrimp.
Email: lap.dinhxuan@icafis.vn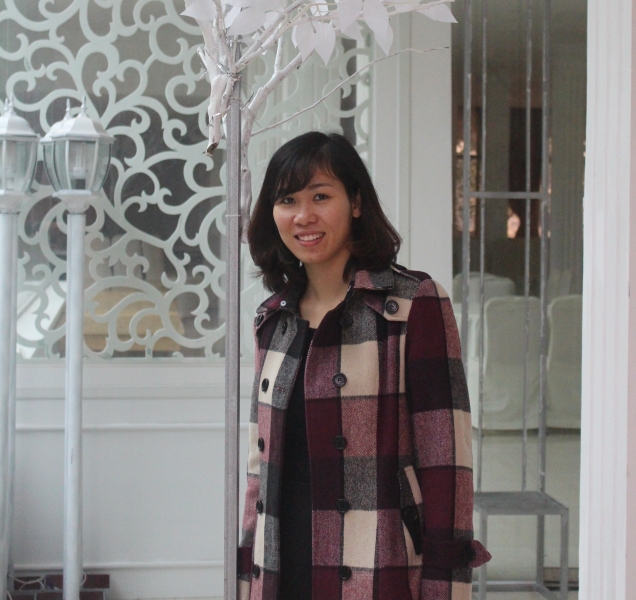 Experience: Accounting and Financial management
Degrees: Bachelor of Economics, Major accounting (2008, Hanoi, Vietnam)
Brief introduction:
Nhung has a background in accounting and 10 years experience working as an accountant and financial assistant. With her training and work experiences, she supports ICAFIS in ensuring that all financial and accounting activities of the projects are carried out according to ICAFIS rules and Vietnamese law. Nhung also assists in providing general secretarial assistance to ICAFIS staff and consultants. In the current, Nhung is one of the important persons that support for the development of ICAFIS .
Email: nhung.nguyenhong@icafis.vn
5) Graisea 2 Project officer - Nguyen Thi Ngoc Trang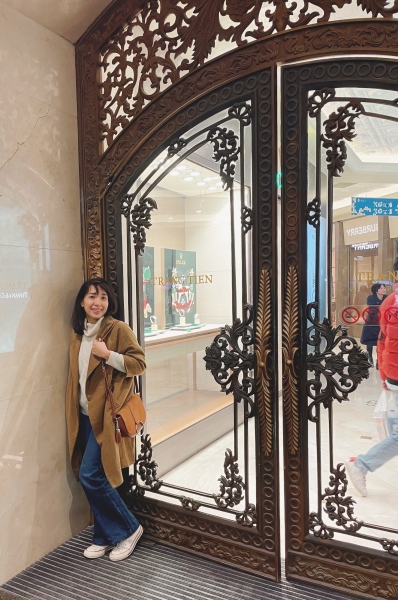 Experience: Programme Officer
Degrees: BSc Aquaculture (2011, Hue, Viet Nam), MSc Aquaculture in Hue University (2013, Hue, Viet Nam)
Brief introduction:
Trang has a background about MSc in Aquaculture and began her career at ICAFIS. She has obtained training courses regarding ASC Pangasiusand and Shrimp standards and Climate Change. Trang was start his work in ICAFIS via support the FIT Fund project about ASC Shrimp certification for shrimp culture businesses She has participated in projects with WWF and USAID where ICAFIS was hired as a consultant. Currently, Trang is one of the members join to deployment the project
"Gender Transformative and Responsible Agribusiness Investments in South-East Asia - phase 2 (GRASEA2)"
7) SCBV project offcier - Vuong Hoai Quan
Experience: Mr. Quan has 2 years of experience as human resource management, business administration, organizing local workshops and training.
Degree: Fisheries Management Engineer, Marketing Business Administration
Summary: Mr. Quan graduated in Fisheries Management in 2012, and a Bachelor's degree in Economics in 2014, after graduation he had done through positions related to business, market development, greed Attending the National Fisheries Science Conference Program for many years since 2009-2012, participated in the project "HIV prevention in Vietnamese Youth - Change of gender perspective and reduce risk behaviors" ( Male project) due to US President's Emergency Assistance Program (PEPFAR), through the US International Development Agency (USAID) and PACT Vietnam organization sponsors the organization Child relief made since 2006, was granted a life skills certificate by a child relief organization. Currently, Quan is participating in Icafis with the position of Project staff "Inclusive and sustainable clam and bamboo value chains development in Vietnam" (SCBV) in Mekong Delta
Email: vuong.hoaiquan@icafis.vn
8) SCBV project offcier - Dinh Thi Thu
Experience:
Implement field activities, project assistants and scientific research
Degree:
Bachelor of Environment of Vietnam Academy of Agriculture and Master of Climate Change of Hanoi National University
In brief:
In 2015, graduated from the environmental management of the Vietnam National University of Agriculture and Graduated Master of Climate Change of Hanoi National University, in 2018. Thu was involved in project assistant : "Assessing the impact of climate change to agricultural production of Nghe An province" 2015-2016, Project: "REDD +: Maintenance and efforts to reduce forest emissions" 2016 - 2017, project : "Managing livestock waste in the Red River Delta" in 2017. In addition, Thu also participates in implementing survey activities, surveys and evaluation of communities with PRA methods, experimental models , .. In agricultural production, especially research on aquaculture and cultivation at the Department of Environmental Management, Vietnam Agricultural Academy.
Currently, Thu is a staff of the project " "Inclusive and sustainable clam and bamboo value chains development in Vietnam" (SCBV) in Mekong Delta
Email: thu.dinh@icafis.vn