Viet Nam News CẦN THƠ — Việt Nam needs to develop an equitable and sustainable shrimp production chain, Đinh Xuân Lập, Deputy Director of the International Collaborating Centre for Aquaculture and Fisheries Sustainability (ICAFIS), said.
Lập was speaking at a conference, entitled "Consumer Dialogue on Vietnamese Shrimp Value Chain," organised by ICAFIS in partnership with WWF Vietnam and Oxfam Vietnam in Cần Thơ on Friday.
"Developing an equitable and sustainable shrimp production chain will help the domestic shrimp industry achieve international standards," Lập said.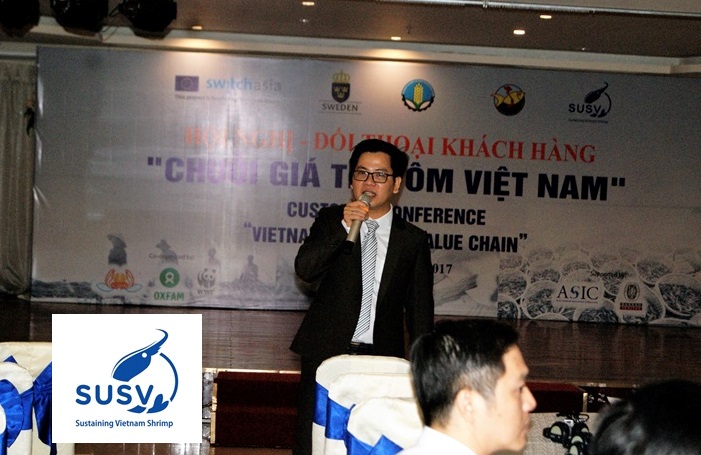 According to ICAFIS, the fisheries sector contributes to more than 3 per cent of the country's GDP annually, and its products are exported to 164 countries, of which shrimp is one of the four main export products. The Vietnamese seafood creates jobs for about 700,000 households and has an average growth rate of 6.82 per cent per year.
However, in the recent years, there has been a strong fluctuation in shrimp exports. Particularly, requirements for traceability, production chain management, and the application of chain certification systems are increasing.
Statistics of the Vietnam Association of Seafood Exporters and Producers (VASEP) revealed that shrimp export market has changed dramatically in recent years. The export value of the shrimp industry increased sharply from US$ 2.1 billion in 2010 to $3.95 billion in 2014.
However, in 2015, shrimp export revenue not only decreased to $1.02 billion, but the market shrank by more than a third from 150 markets in 2014 to 92 in 2015. The shrimp export market saw the strongest decrease, with the US decreasing its imports by 35.4 per cent, Japan by 22.8 per cent, and the European Union by 18 per cent.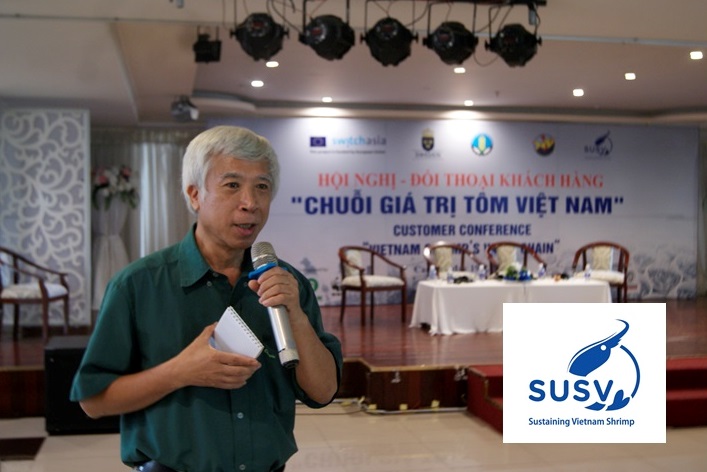 ICAFIS experts said that most of the researches on shrimp value chains over the past 10 years pointed towards the shortage and inefficiencies in links between enterprises and shrimp farmers, and the lack of information transparency, which negatively affected the quality, traceability of products and competitiveness of Vietnamese shrimp in the world market.
According to ICAFIS' latest research findings in 2015 on value chains in Sóc Trăng and Cà Mau, 72 per cent of enterprises' capital is spent on raw shrimp, but 79.8 per cent of the company's raw materials are purchased from small farmers and local traders.
Besides these, they said that shrimp farming in Việt Nam was facing many risks such as decreasing selling price but increasing prices of materials, climate change, as well as restrictions on access to credits, which are barriers for small-scale producers and processors to expand production and comply with regulatory standards, Lập said.
Funded by the European Union, Oxfam Vietnam is cooperating with ICAFIS to implement the project "Sustainable development of shrimp production value chain in Việt Nam" for four years from 2016 to 2020.
According to ICAFIS, after more than a year of project implementation in Sóc Trăng, Bạc Liêu and Cà Mau, 54 contracts were signed to link chains from input phase to output phase to ensure quality control in the chain, adoption of sustainable certification practices, and origin traceability application. This helps reduce the input cost by 15 per cent to 20 per cent and increase the selling price by 3 per cent to 5 per cent.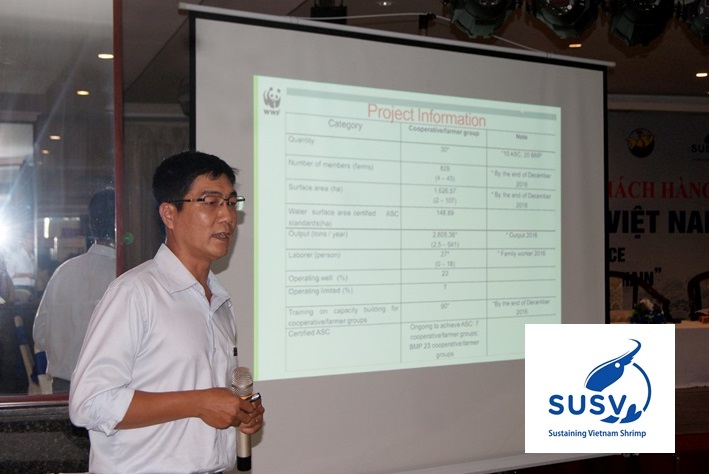 The project also promotes the participation and cooperation of domestic and international seafood enterprises in the sustainable shrimp value chain in Việt Nam under the public-private partnership (PPP) model.
To promote the sustainable shrimp production chains, Huỳnh Quốc Tinh, program coordinator of WWF Vietnam, said that the PPP model in fisheries should be encouraged and production plans on regional scale must be built with the involvement of factories and importers.
In addition to these, experts at the conference suggested that the Government must participate in and support the process of chain management to avoid link breaks as before, and create a mechanism for access to credits, so that farmers and new businesses are financially able to invest in the industry.
— VNS