On October 25, The European Union has given a "yellow card" to Vietnam fishing due to the Union's dissatisfaction with Vietnam's illegal fishing activities management and illegal, unreported and unregulated (IUU). Which resulted that fishing, processing and exporting activities have been "frozen partly".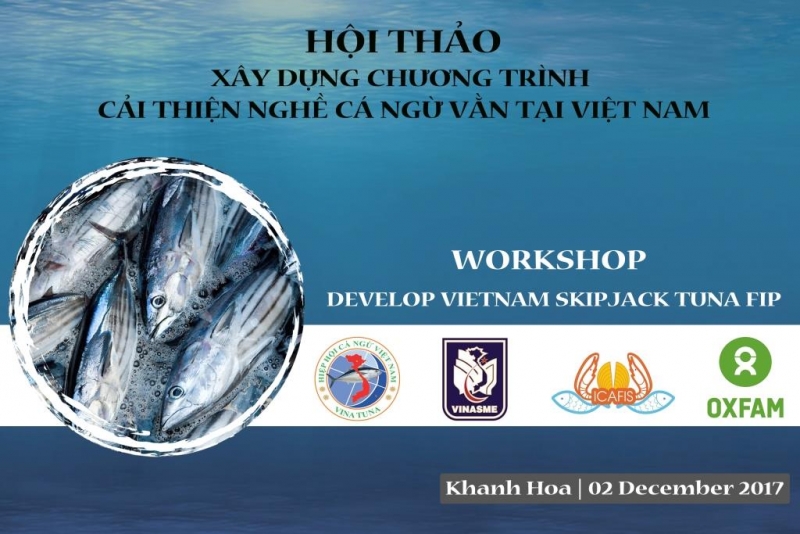 In order to BREAK THE ICE for Vietnam Tuna industry and catch up with trends in future such as: the U.S. Seafood Import Monitoring Program (US SIMP) will become active from 01/01/2018; Building value chain and brand…. On 2/12/2017 Vietnam Tuna Association on worked with International Collaborating Centre For Aquaculture and Fisheries Sustainability (ICAFIS), Oxfam in Vietnam to organize workshop "Develop Vietnam Skipjack Tuna FIP".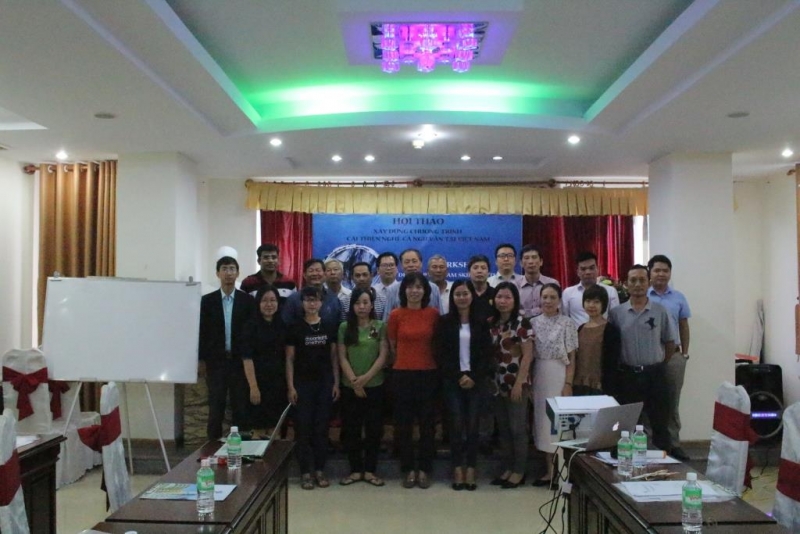 The workshop is a good opportunity for companies, managers, scientists and other stakeholders to work together and discuss the role of FIP program for Skipjack tuna fishing activities in Vietnam, to build the objectives, scope, target beneficiaries, room to be improved, budget and timeframe.
To participate in the workshop there were representatives from the state management agencies, Nha Trang University, Fishing science and Technologies Research Institution, Fishermen, the representatives of skipjack tuna processing and exporting companies (from Da Nang to Kien Giang province" such as Hai Vuong, Tin Thinh, Viet Cuong, Foodtech, Nguyen Hung…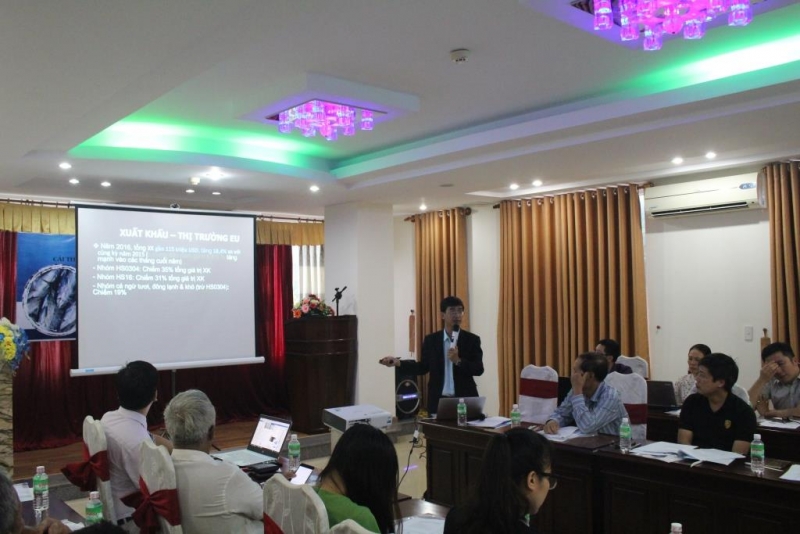 On the workshop, Mr Tra Van Hao – the representative of VINATUNA shared "Tuna fishing activities has developed in Vietnam since 1990, to date there are 3,500 vessels (account for 14% of all off-shore fishing vessels), Tuna is the one of four key seafood products, the Vietnam is ranked at the 10th on exporting tuna on the world, just behind Thailand, Spain, Ecuador, China, Indonesia, Korea, Philippine… Total export value of Tune in 2016 reached 510 million US dollars, of which skipjack tuna product accounted for 44.2% of total tuna exporting value. However there are a few program and policies for it"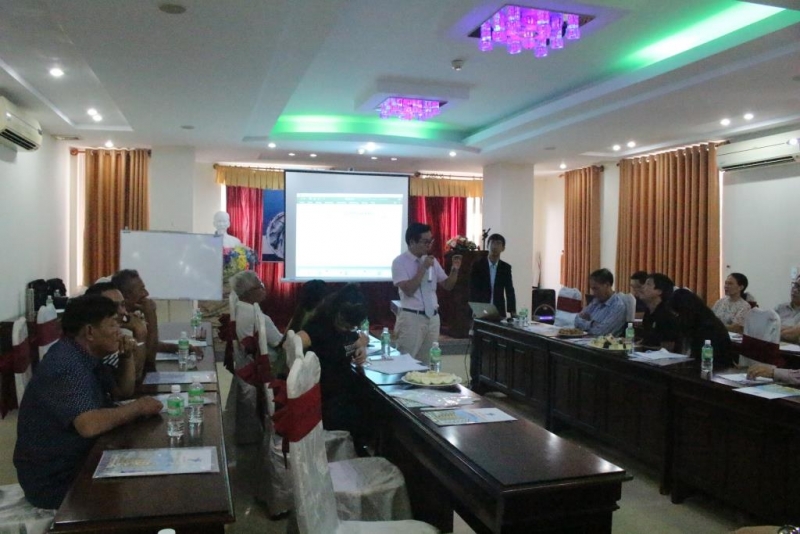 Mr. Dinh Xuan Lap – Deputy Director of ICAFIS shared "Receiving yellow cardin The EU market also negatively effect on the image and brand of Vietnam fishing seafood in other markets because most of countries on the world have committed to the route of developing fisheries industry sustainable and responsible fishing. The current traceability system (paper based) could not help us to demonstrate the traceability in required details and does not support Vessel Monitoring System (VMS)… The electric Traceability systems can help us to fix the above disadvantages, besides the advanced technologies such as using QA code to track traceability quickly and using RFID chips… will create trust from customers, enhance the prestige/image of Vietnam fisheries products" .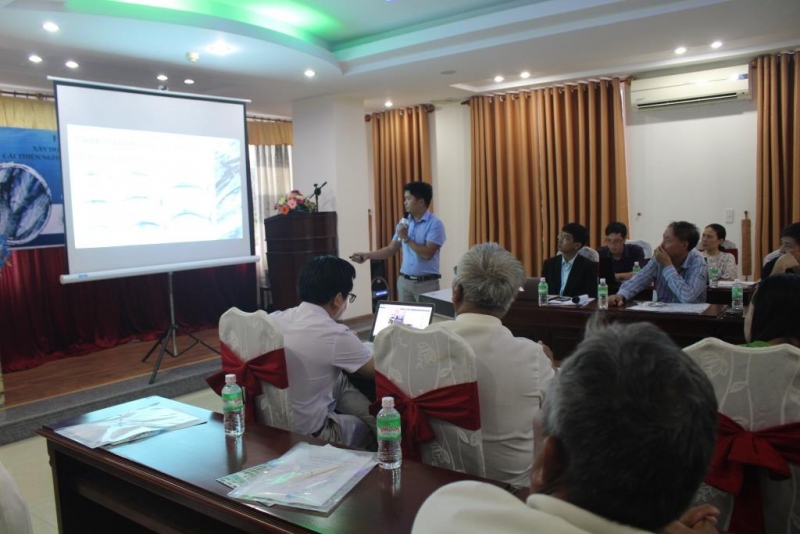 In the workshop, Organizers and representatives of all stakeholders consented on some main points as follow:
Project name: Vietnam Skipjack Fisheries Improvement Project
Short name: Vietnam SKJ FIP
Objectives: Improving skipjack tuna fishing activities with the goal to reach the MSC certificated.
Objects: Main objects are skipjack tuna and other secondary species.
Project sites - The main provinces have skipjack tune fishing activities: Da Nang, Quang Ngai, Binh Dinh, Phu yen, Khanh Hoa, Ninh Thuan, Vung Tau, Tien Giang, Quang Nam, Kien Giang.
Fishing activities: Focusing on fishing activities using purse seine nets
Duration: From 3 to 5 years, start at 2018
Coordinators: VINATUNA and ICAFIS
Collaborating organizations: D-FISH, Vinafis, WWF, DARDs, RIMF, NTU…
Beneficiaries: Skipjack tuna processing and exporting companies, FIP members, Tuna fishing Vessels.
Partners: International buyers, Retailer – FIP members.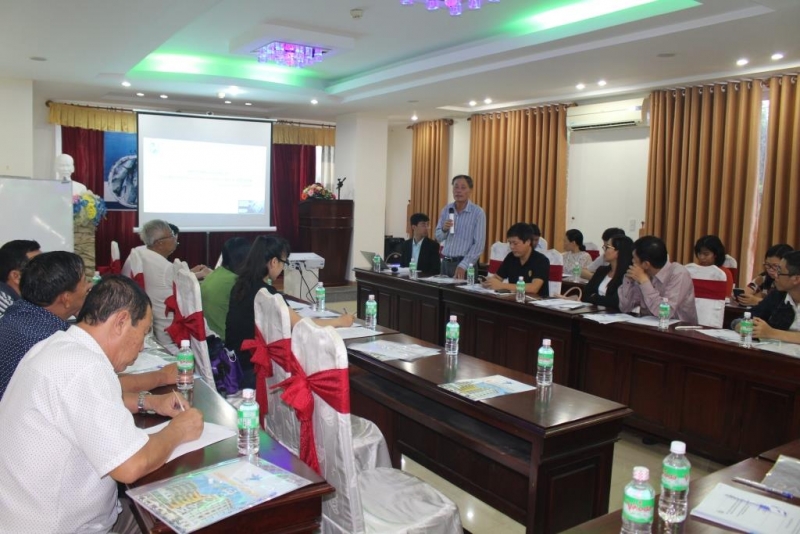 To wrap up the workshop, companies and other stakeholders' representatives consented on the mentioned points and contributing fund for Skipjack tuna FIP program. They hoped that VINATUNA, ICAFIS will mobilize other fund sources and the participation from relevant stakeholders to put FIP program in implementation soon to BREAK ICE – ENHANCE IMAGE – STEP BY STEP BUILD BRAND for Vietnam skipjack tuna.
Xuan Lap - ICAFIS