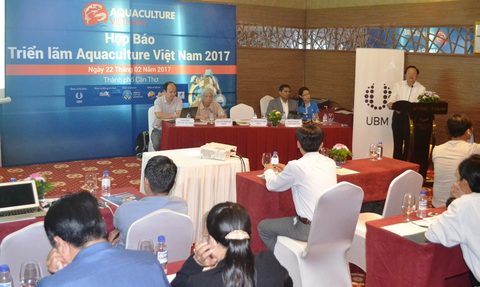 The Viet Nam Aquaculture Exhibition 2017 will be held from October 25-27 at the Can Tho International Exhibition Fair Company (EFC) in the Cuu Long (Mekong) Delta city of Can Tho.
The exhibition will be held by the Viet Nam Fisheries Society (VINAFIS), UBM Asia Company, and the International Collaborating Centre for Aquaculture and Fisheries Sustainability (ICAFIS).
The event is expected to draw 120 businesses from 20 countries and territories, the organising board said on Wednesday.
It will include a seminar and trade promotion programme to honour the high value of Vietnamese aquatic products.
On display will be machinery, technology products and advanced solutions from Viet Nam and other countries.
Several international conferences on aquaculture will be held, focusing on the status of aquatic farming, solutions for the aquaculture sector, and the sharing of technology and knowledge, with the participation of aquatic scientists and business representatives. — VNS