On October 6, The Agriculture and Rural Development department of Ca Mau province collaborated with The International Collaborating Centre for Aquaculture and Fisheries (ICAFIS) to organize the workshop "Dialogue on building farming contracts in the shrimp value chain in Ca Mau for global integration".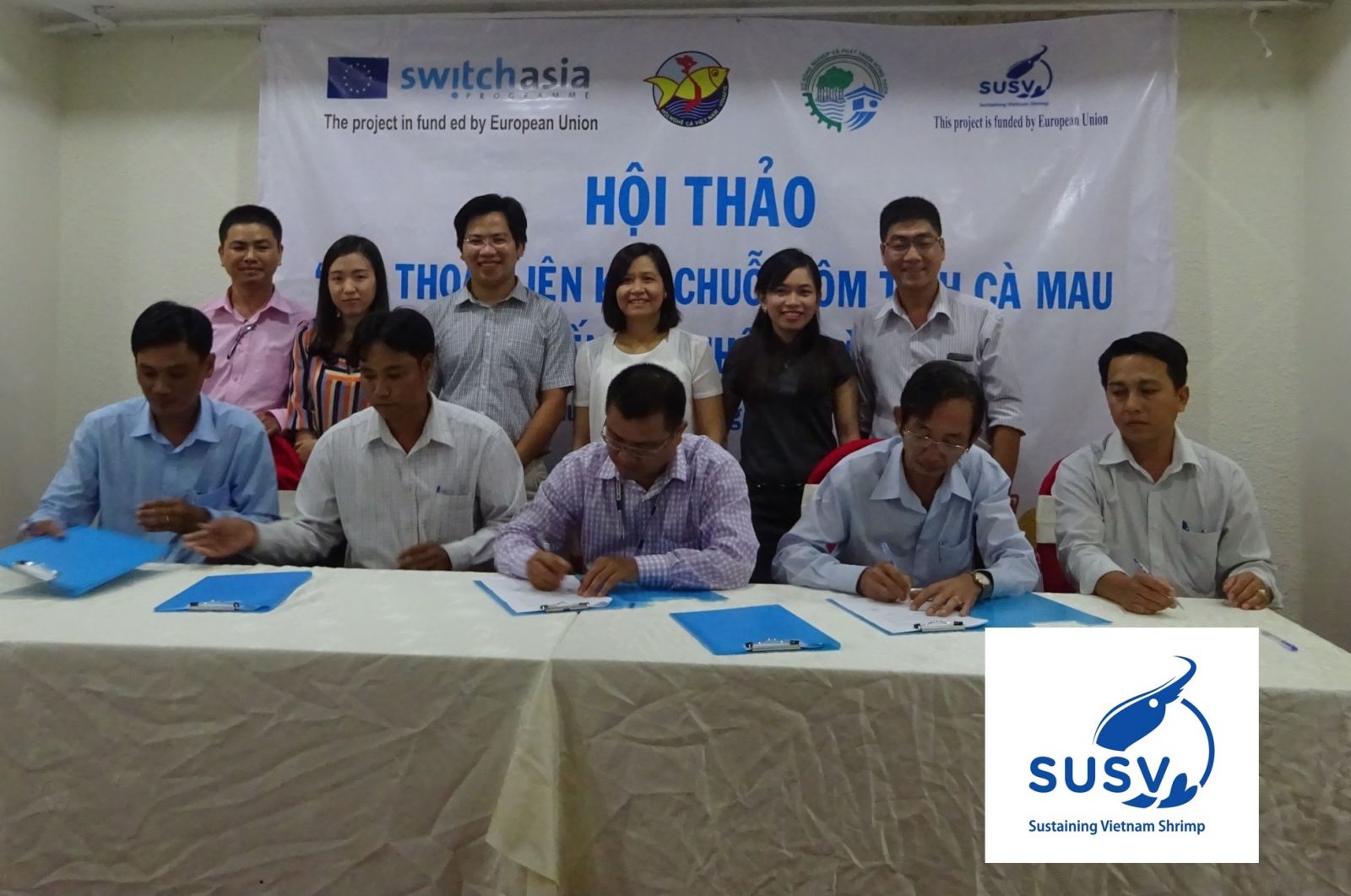 To attend the workshop, there are around 100 participants including the preventatives from: The Agriculture and Rural Development department of Ca Mau province, ICAFIS, shrimp cooperatives/farmer groups and other relating agencies, shrimp processing companies. The participants were informed about the trend in building value chain link for the global integration, the status of shrimp value chain link in Ca Mau province and the collaboration program in eco-shrimp in Ca Mau province and the farming contract between Thanh Doan Sea Products Import and Export Processing Joint – Stock Company (THADIMEXCO) and Cai Bat Shrimp cooperative.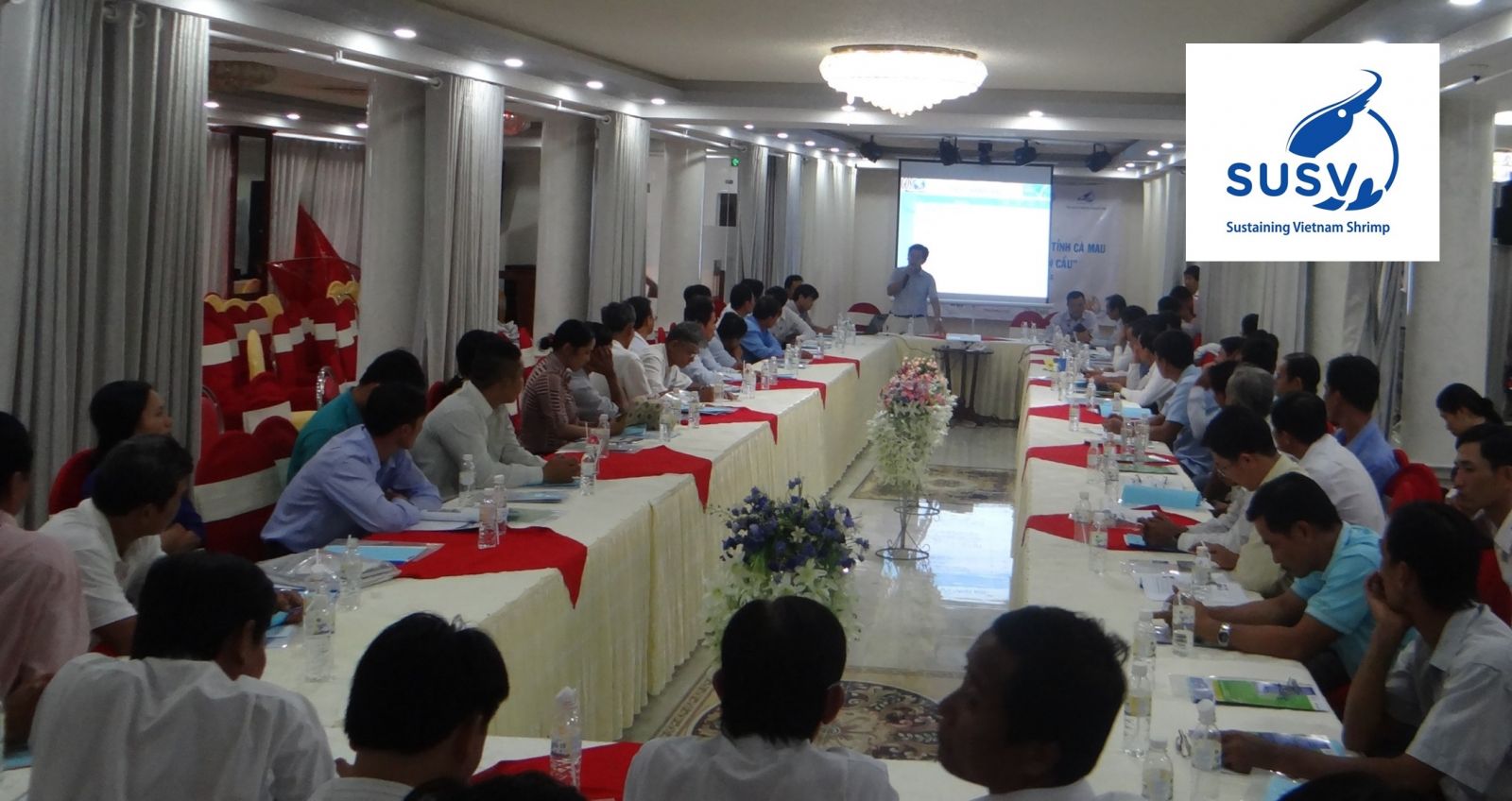 Ca Mau province has largest shrimp production area with 300,000 ha, accounting for 27.9% of Vietnam production area and 30% of shrimp production area in Mekong delta. In 2015, Ca Mau has 9,500 ha of intensive shrimp production area, 75,000 ha of improved-extensive shrimp production area with total yield of 146,000 tons of shrimp, worth more than one billion US dollars, accounting for 36% of national export shrimp volume.
However, shrimp producers in Can Mau province are facing a lot of risks: diseases, environment pollution, trading barriers and standard system requirements while the linkage between enterprises and shrimp farmers is still weak, hence the need of building shrimp value chain link is very urgent and necessary.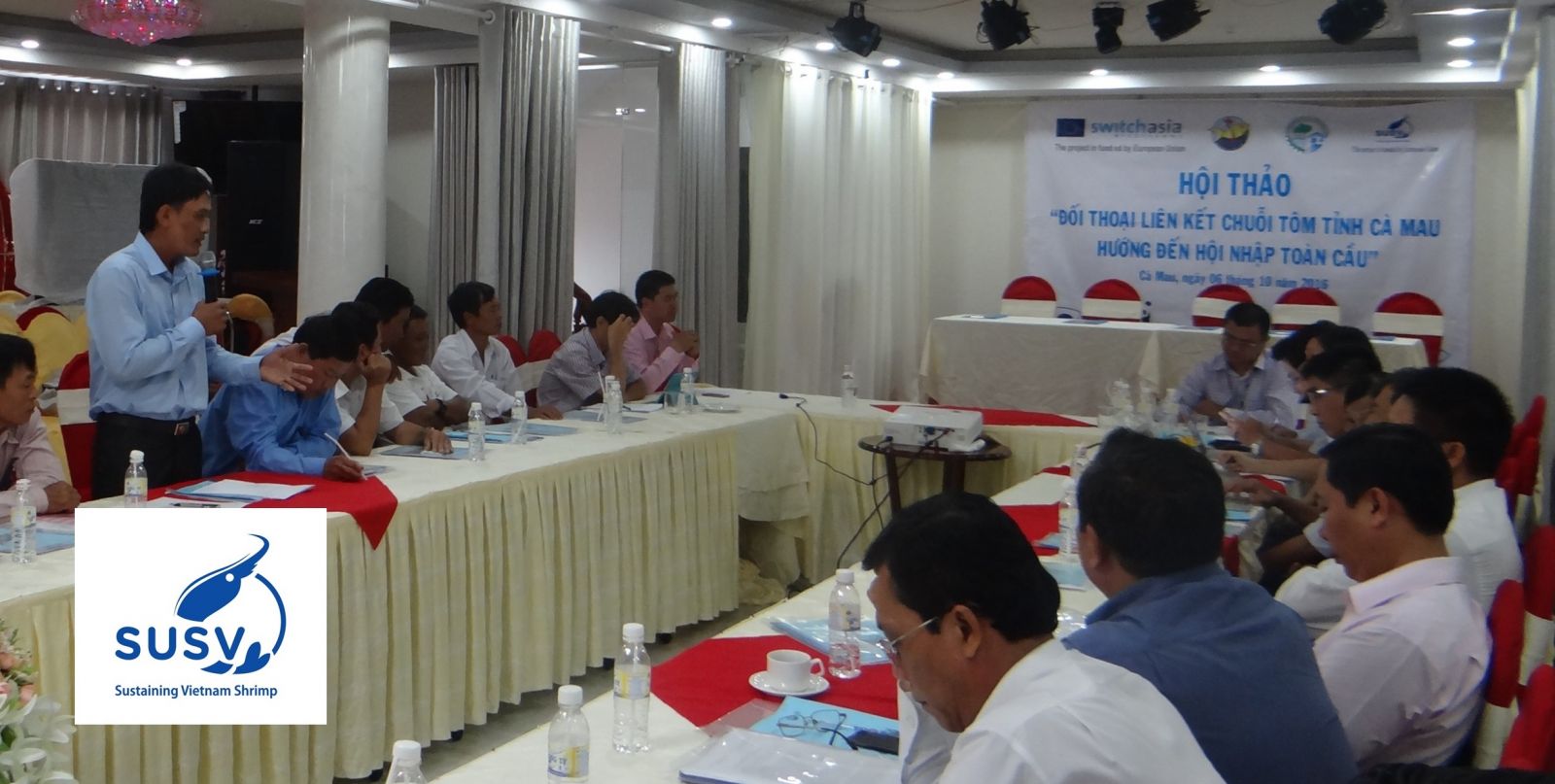 According to ICAFIS, in order to handle the risks, the biggest challenge is to build the model "value chain", of which, "the enterprises play a key role as the facilitating actors" and "shrimp farmers are beneficiaries" in order to maintain the scheme "sharing benefit equally among actors in the value chain".
All the workshop participants consented that, the shrimp value chain in Can Mau province need to get international standards certified by international organizations. In addition, the trend of collaborating between enterprises and shrimp producers to have farms having international standards such as ASC, BAP, Nuturlands, GAP, SEASAIP, as well as collaborating in providing technical support, improve the shrimp farmers' capacity, input supply and output consumption.
The workshop also presented the eco-shimp value chain development plan to 2020 and vision to 2030. The objective of the plan is to reorganize eco-shrimp production following the value chain links, improve productivity, quality, being environment-friendly and shrimp farmers' livelihood sustainably.
07/10/2016
Written by: ĐD
Posted on Ca Mau online Newspaper