On 10th and 11th, October 2016, In Can Tho City, SusV Project collaborated with Bureau Veritas and Global Quality Solutions Co Ltd. to organize "Group Internal Auditing for Shrimp producer groups ASC standard".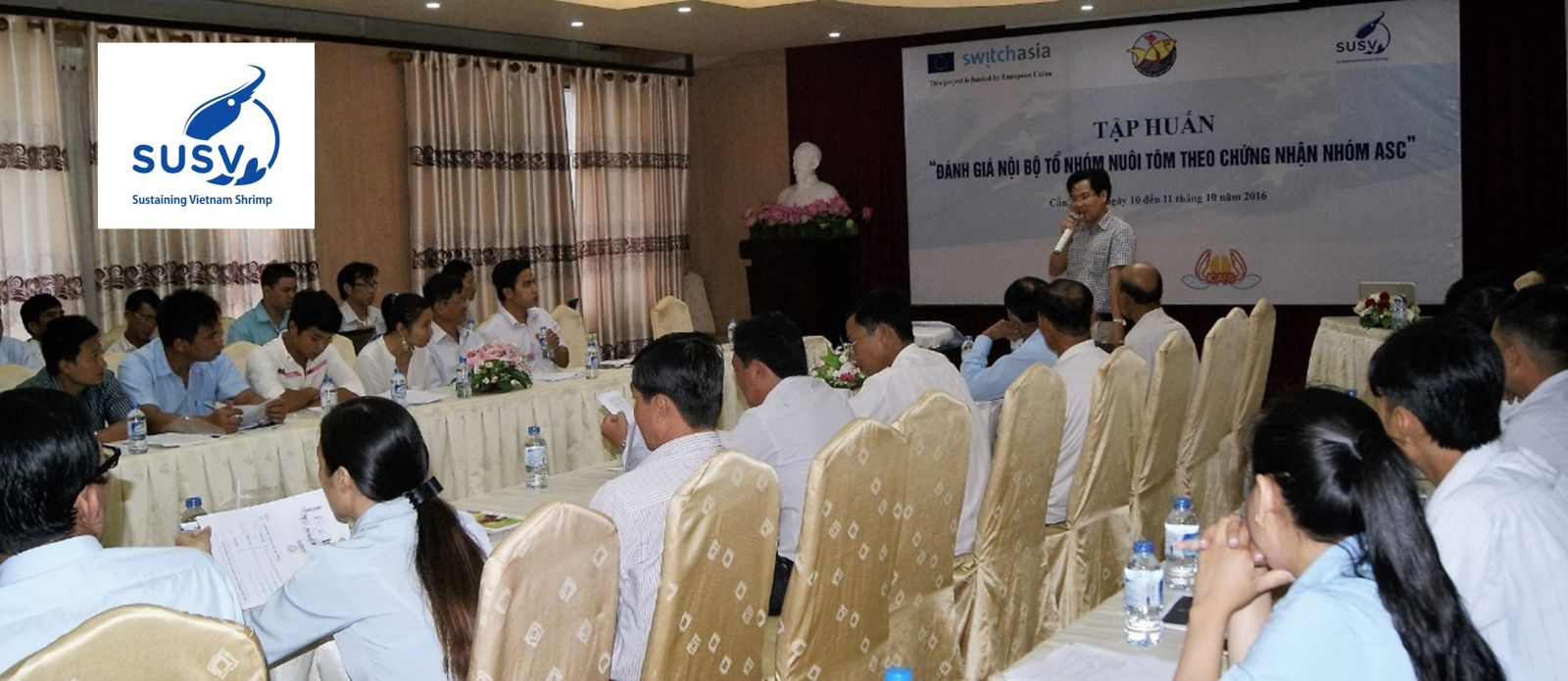 There were 40 participants joining the training who are staffs from the Agriculture and Rural Development departments, the group management board of 30 Cooperatives/farmer groups in Soc Trang, Bac Lieu, Ca Mau province and partners from WWF, SNV.
The training participants were selected carefully by SusV project management board based on the criteria: (i) Education level, (ii) Having knowledge on the ASC, VIETGAP, GLOBALGAP, BAP standards… (iii) Joining actively and enthusiastically in managing cooperatives/farmers groups. They will be the key actors to promote the good production practices of Cooperatives/farmer groups in the sustainable manner.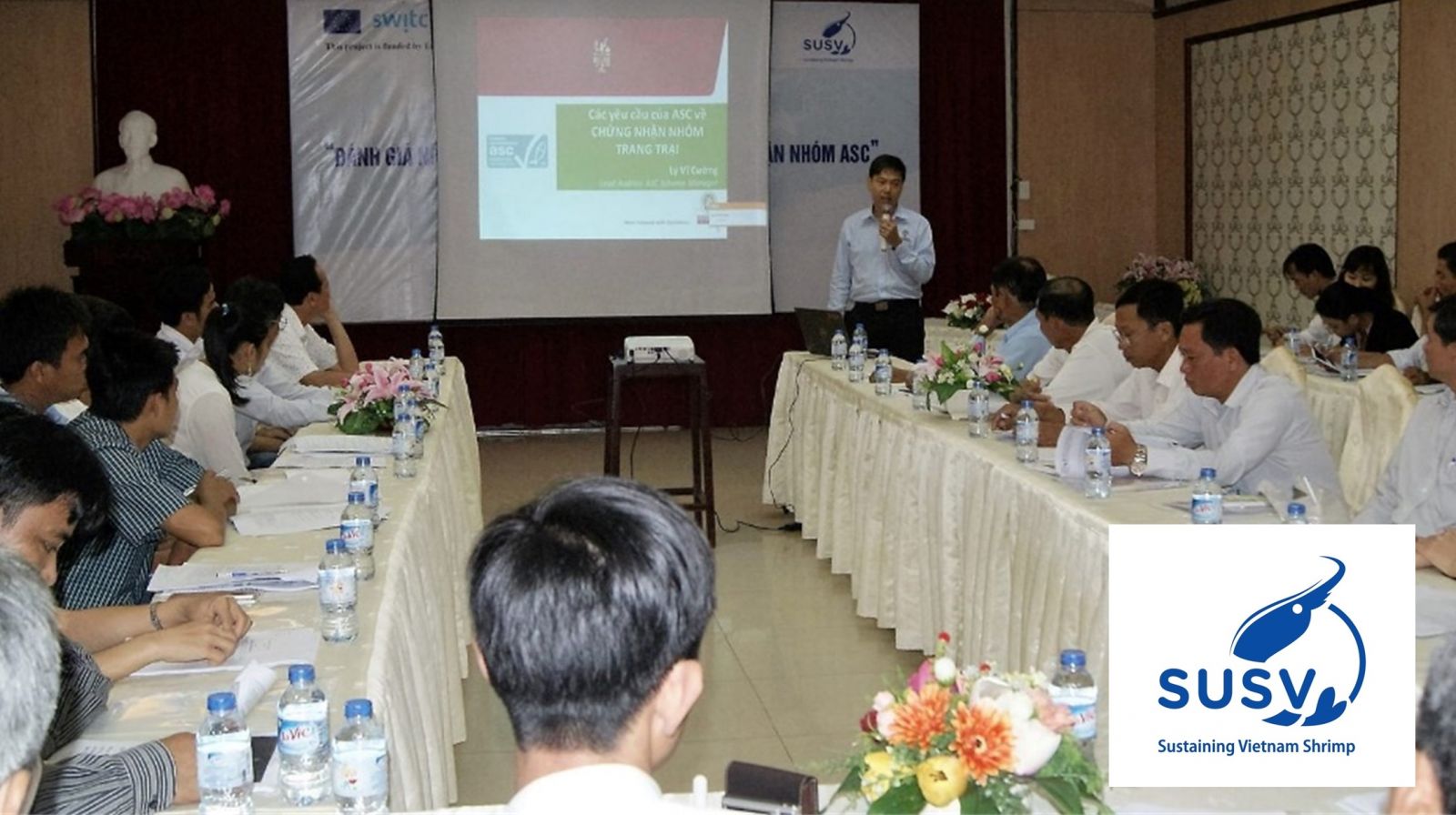 In the Training, Mr. Ly Vy Cuong – the lead ASC auditor from Bureau Veritas and Ms. Bui Ngoc To Nga – Consultant from Global Quality Solutions Co Ltd provided knowledge on The requirements of ASC standard for producer groups, Quality Management System (QMS), the role and responsibility of internal inspectors and auditors, The content and skills needed in internal auditing.
In addition, in the training, the participants also were trained on: improving the group structure, group management/administration mechanism, building group regulations….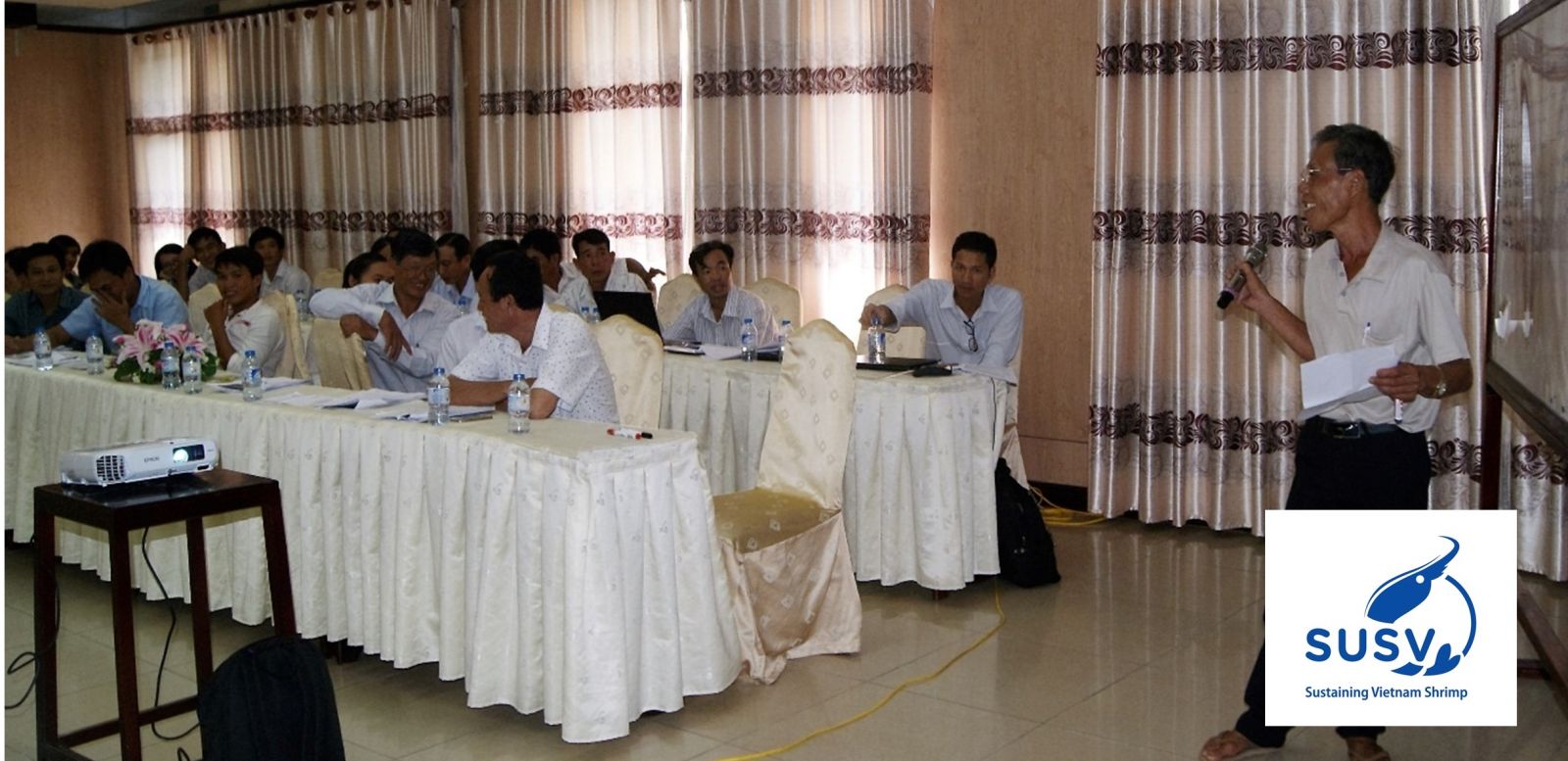 For two days, with group discussion approach on the each content, trainers have conveyed fully knowledge and practices which are relevant to the production condition in Mekong delta. The participants have attained well the knowledge and completed the exercises assigned by the trainers.
In the coming months, the project will continuously organize more training courses in order to build and improve the capacity of shrimp producer cooperatives/farmer groups so they can meet the requirements of administration, management according to the international standards for global integration.
Vu Thuy - ICAFIS